ETA 2 hours
✦ 1780+ Power required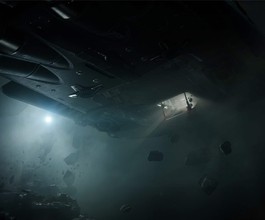 564 completed
Rewards
Random rolled Dead Man's Tale (only one on the first character per week)

Dead Man's Tale Catalyst (Master completion)

Tale Told Triumph

Complete "Presage" on Master difficulty without dying

Lone Gun in a Dark Place Triumph

Complete Presage Solo without dying
5 Triumph Scores

Figments of an Answer Triumph

Uncover clues aboard the Glykon

Another Link in the Chain Triumph

Uncover clues aboard the Glykon

All the Scatter Pieces Triumph

Uncover clues aboard the Glykon

Exotic ghost "Shell of Gilgamesh"

Enhancement Cores (RNG-based)

Rare and Legendary Gear

XP for your Season Pass and Artifact
Description
D2's Presage mission was introduced in February 2021 for Season of Chosen season pass holders. The mission is part of The Voice on the Other Side quest and culminates in Dead Man's Tale, a new Exotic Scout Rifle.
This mission is like Harbinger, Whisper of the Worm, and Outbreak Perfected's Zero Hour, offering challenging missions with difficult combat experiences.
Hyperionz did a great job finishing everything
quick and easy, i barely had to do a thing
Very good service as always
Reaction was excellent and completed what I needed as quickly as possible. Will definitely use again
Damm good!!!! order again? yes sir
Super quick service, friendly booster, and the results that I expected. Thank you!
How does the service work
Once you place your order, you will be redirected to your personal Service Dashboard and receive a notification link to your email
Your CarryAssistant chatbot will assign an available booster who suits best for your order within minutes, literally
Booster will join your Dashboard chat and from now on you are in safe hands
No waiting and unnecessary chatting with managers, unless you have any questions
When the order will be finished, you CarryAssistant will notify you immediately via your Dashboard and an email
If you choose Self-Play option, your booster will plan the service according to your time schedule
We don't use any programs or cheats during boosts. All services are done by hands
Requirements
If you have questions
Feel free to ask any questions in our chat. We are glad to help you, and our Squad will always find you the best service and the deadliest gun for your Guardian!