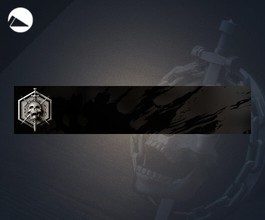 166 completed
Rewards
5 Raids Completed:

Leviathan, Eater of Worlds, Spire of Stars, Crown of Sorrow, Scourge of the Past

No Power In The Verse Can Stop Me Emblem
Resurrecting Flight Exotic Sparrow (Reward: Sparrow Triumph)
Accolades on Accolades Triumph Emblem (Reward: Emblem Triumph)
Contender's Shell Exotic Ghost
Luxurious Toast Exotic Emote
Unlocked Raid Ring for purchase at the Bungie Store
Embrace His Name emblem
Unique Leviathan Gear and Weapons
Chance to get an Exotic
Emperor Calus tokens to level up Emperor reputation 12 Emperors Envy Emblem
Eater of Worlds Raid Gear
Spire Star Emblem
Unique Gear and Weapons from Spire of Stars
Cabal-themed Shadow Raid Armor
Chance to get Tarrabah Exotic Energy Submachine Gun
Black Armory Raid Gear
Recovered Memories Raid Emblem
Chance to get Anarchy powerful Grenade Launcher
A huge pack of Triumph and Raid Shaders:

Calus's Selected, Calus's Treasured, Calus's Elite, Calus's Preferred, Praetorian Visage, Calus's Shadow, Imperial Opulence, Imperial Dress, Midnight Smith
Awesome once again Ashenly is amazing!
Booster lord is a actual beast
Himura was amazing! Friendly service and great communication! Thank you!
constantly proving to me just how incredible this service is. Eyeoftheazure truly does amazing work.
Was absolutely amazing, excellent service, definitely recommend Quinsmo
Amazing time and results! Great communication with booster. 5 stars!!!!!!
Incredibly quick and professional service. Reaction did a great job of getting everything completed and even managed to knock out a few other triumphs along the way. Would highly recommend this service.
Quick, efficient, great communication
How does the service work
Once you place your order, you will be redirected to your personal Service Dashboard and receive a notification link to your email
Your CarryAssistant chatbot will assign an available booster who suits best for your order within minutes, literally
Booster will join your Dashboard chat and from now on you are in safe hands
No waiting and unnecessary chatting with managers, unless you have any questions
When the order will be finished, you CarryAssistant will notify you immediately via your Dashboard and an email
If you choose Self-Play option, your booster will plan the service according to your time schedule
We don't use any programs or cheats during boosts. All services are done by hands
Requirements
If you have questions
Feel free to ask any questions in our chat. We are glad to help you, and our Squad will always find you the best service and the deadliest gun for your Guardian!