Trials of Osiris - Flawless
ETA 2 hours
✦ 1270+ Power required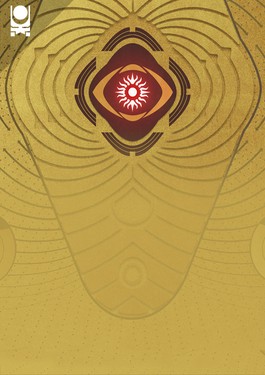 13976 completed
Rewards
Get unique Trials Armor, Pinnacle Adept Weapons introduced in Season of the Chosen, and travel to a beautiful location called the Lighthouse by yourself. See how your brand new Trials Gear glows after going flawless and makes everybody in the Tower jealous.
You'll get:
Guaranteed Flawless Trials of Osiris run
Access to the Lighthouse

Pinnacle Trials Rewards (7 wins flawless )

Pinnacle Adept Trials Weapon + Adept Weapon Mod
Pinnacle Trials Armor Piece + Adept Weapon Mod
Rewards pool resets weekly and has 2 options.
Powerful Trials Pieces of Gear (3, 5, and 7 wins)

3 Powerful Trials Weapons or Armor pieces

Cool Trials Emblems: Hardened By Trial and Flawless Empyrean

Confidence is High Triumph completed (add Confidence Passage option)

Guardian of the Lighthouse Triumph completed (add corresponding option)

A chance to get Season 13 In Memoriam Shell Exotic Ghost

A chance to get Season 13 Paradigm Shift Exotic Sparrow

All gear and rewards that might drop during this service
Description
Trials of Osiris is back in Destiny 2. Saint-14 is the new Trials vendor & announcer; players can find him and his wares in the Tower Hangar every Friday at reset.
Each week, the Trials of Osiris map changes, as do the rewards for winning a certain number of matches. The rewards are consistent across all players, although every player's weapon roll will differ.
Players who manage to reach seven wins without a single loss can go to the Lighthouse social space — called a Flawless run. The Lighthouse offers additional rewards for players, some of which are unique, like a special emblem. Players who reach the Lighthouse earn a special armor glow for any of their Trials of Osiris armor, which lasts for the remainder of the weekend.
Eject is fast and reliable as always
Very good Very quick I live to use them when I don't have time to do trials my self
My booster was very quick to respond and completed the order faster than I thought. Very satisfied.
great and quick as always
Perfection was quick efficient and understanding. Will order again and will recommend
How does the service work
Once you place your order, you will be redirected to your personal Service Dashboard and receive a notification link to your email
Your CarryAssistant chatbot will assign an available booster who suits best for your order within minutes, literally
Booster will join your Dashboard chat and from now on you are in safe hands
No waiting and unnecessary chatting with managers, unless you have any questions
When the order will be finished, you CarryAssistant will notify you immediately via your Dashboard and an email
If you choose Self-Play option, your booster will plan the service according to your time schedule
We don't use any programs or cheats during boosts. All services are done by hands
Requirements
If you have questions
Feel free to ask any questions in our chat. We are glad to help you, and our Squad will always find you the best service and the deadliest gun for your Guardian!