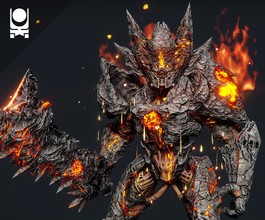 394 completed
Rewards
Pit of Heresy is the second Dungeon in D2. Released in the Shadowkeep expansion, this 3 man activity offers new Armor and Dungeon specific Gear.
CarrySquad will get your Guardian through the depths of the Moon for you to get your Rewards, Weapons, and Emblem.
You'll get:
Moon Dreambane Armor (RNG-based)
New Altars of Sorrow Weapons (RNG-based)
Chance to get dungeon specific Premonition Pulse Rifle
Chance to get dungeon specific Bane of Tyrants Ship
Sanguine Static Emblem
Usurper Triumph for Harbinger Title (solo completion)
Savior of the Deep Triumph (solo flawless completion)
Crimson Echoes Emblem (solo flawless completion)
Description
To gain access to the dungeon you must complete the quest The Deepening Wake that you get from Eris Morn. The Pit of Heresy has a recommended power level of 1230 and is full of puzzles and a difficult boss encounter.
Great job, got exactly what I order and also had good communication and help with any questions I had!
Quick great service and good communication
Fantastic would highly recommend
Very fast and exceptional work.
How does the service work
Once you place your order, you will be redirected to your personal Service Dashboard and receive a notification link to your email
Your CarryAssistant chatbot will assign an available booster who suits best for your order within minutes, literally
Booster will join your Dashboard chat and from now on you are in safe hands
No waiting and unnecessary chatting with managers, unless you have any questions
When the order will be finished, you CarryAssistant will notify you immediately via your Dashboard and an email
If you choose Self-Play option, your booster will plan the service according to your time schedule
We don't use any programs or cheats during boosts. All services are done by hands
Requirements
Pit of Heresy dungeon unlocked
If you have questions
Feel free to ask any questions in our chat. We are glad to help you, and our Squad will always find you the best service and the deadliest gun for your Guardian!