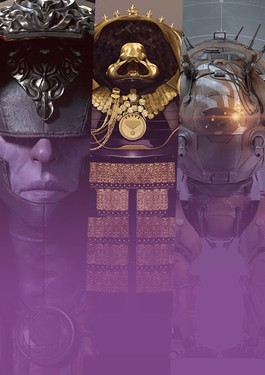 130 completed
Rewards
This is the best offer to get tons of loot at the best price. Get great Raid-themed Weapons and Armor, Exotics, Legendaries, various Tokens, Vanity items and save $20 with this bundle.
If you choose the Self-play option you will experience three epic Raid adventures by yourself. See the end of Gahlran, the Sorrow-Bearer. Slay the giant Riven of a Thousand Voices Ahamkara. Put an end Kell's Scourge syndicate invasion.
You'll get:
Crown of Sorrow Raid
Legendary Raid Weapons
Raid completion Triumph
Cabal-themed Shadow Raid Armor
High chance to get an Exotic Gear
Chance to get Tarrabah Exotic Energy Submachine Gun
Last Wish Raid
Great Hunt Forsaken Raid Armor
Ahamkara-themed Legendary Raid Weapons
Wish no More Raid Emblem
O Murderer Mine Triumph completion
High chance to get an Exotic Gear
Chance to get One Thousand Voices Exotic Fusion (Rng-based)
Scourge of the Past Raid
Black Armory Raid Legendary Weapons
Bladesmith Raid Armor
Recovered Memories Raid Emblem
Chance to get Anarchy powerful Grenade Launcher
Valiant Savior Triumph completion
Midnight Smith Legendary Shader
A high chance to get an Exotic
Fantastic raid run! Thank you!
eXept Hyperionz is fast, efficient, and awesome at working with my account
very fast service. Excellent BOOSTER Pantho
Defeat was a amazing booster!
How does the service work
Once you place your order, you will be redirected to your personal Service Dashboard and receive a notification link to your email
Your CarryAssistant chatbot will assign an available booster who suits best for your order within minutes, literally
Booster will join your Dashboard chat and from now on you are in safe hands
No waiting and unnecessary chatting with managers, unless you have any questions
When the order will be finished, you CarryAssistant will notify you immediately via your Dashboard and an email
If you choose Self-Play option, your booster will plan the service according to your time schedule
We don't use any programs or cheats during boosts. All services are done by hands
Requirements
Crown of Sorrow raid unlocked
750+ Power level. If your character has a lower Power Level please use our fast Power Leveling service.
Forsaken DLC
If you have questions
Feel free to ask any questions in our chat. We are glad to help you, and our Squad will always find you the best service and the deadliest gun for your Guardian!