Nightfall Grandmaster Difficulty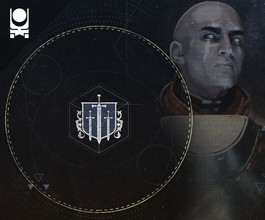 2596 completed
Rewards
Grandmaster difficulty is the long-awaited Nightfall: The Ordeal Tier, which was introduced in Season 10. It's an ultra-hard activity that requires teamwork and tactics.
You'll get:
Grandmaster Nightfall completed
Increased chances of being awarded Exotic armor and Masterworking materials
Enhancement Prisms
Ascendant Shards
High chance to get an Exotic
4 points towards the weekly challenge
A drop of the weekly ADEPT weapon
Other Rare and Legendary drops during the service
Description
Grandmaster Nightfalls make their return to Destiny 2 during Season of the Witch on the September 12th reset. This will provide Guardians with another shot at earning the Conqueror Seal and Title.
As one of the most intense pieces of end-game content in D2, GMs will require you to utilize similar strategies that you would in a Master Dungeon. Optimization of loadouts, mods, and your choice of fireteam will be the major keys in your triumph over Grandmasters.
There are six (6) GMs in total to conquer and they are as follows:
Heist Battleground: Europa
The Devils' Lair
Heist Battleground: Mars
The Lightblade
The Scarlet Keep
PsiOps Battleground: Moon
Grandmaster Nightfalls will be available from June 14th 2023 - August 21st 2023
Disclaimer: If you are wanting a specific strike to be completed for your Conqueror title refer to our Conqueror Seal service
OpRenegade was awesome! COmpleted my order quickly and efficiently. Got the bow I wanted and got to watch and learn!
Sionex7 is simply the best! Try him and you will love it!
I got a god roll buzzard and promptly took it to crucible supremacy where I used it to crush true vanguard and then vigorously bag him. Sidearm squad FOREVA!
Excellent service as always
Excellent service as always...
Utah did a fantastic job as always.
Great service, always thinking above and beyond the clients want.
How does the service work
Once you place your order, you will be redirected to your personal Service Dashboard and receive a notification link to your email
Your CarryAssistant chatbot will assign an available booster who suits best for your order within minutes, literally
Booster will join your Dashboard chat and from now on you are in safe hands
No waiting and unnecessary chatting with managers, unless you have any questions
When the order will be finished, you CarryAssistant will notify you immediately via your Dashboard and an email
If you choose Self-Play option, your booster will plan the service according to your time schedule
We don't use any programs or cheats during boosts. All services are done by hands
Requirements
If you have questions
Feel free to ask any questions in our chat. We are glad to help you, and our Squad will always find you the best service and the deadliest gun for your Guardian!