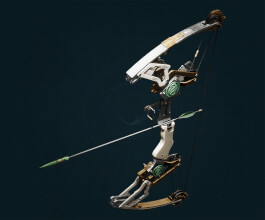 49 completed
Rewards
Pinnacle Combat Bow from Gambit
Legendary Gambit Gear and Weapons
How we work
— Once you place your order, professional booster will be assigned for you and you will have a chat with him on website
— When the order will be finished, you will be notified immediately via website chat and email
— We don't use any programs or bots. All services are done by professionals
NEW fast and efficient again. Highly recommded.
Awesome quick work by eyeoftheazure again!
Great service, with constant updates on progress. No complaints and would definitely use them again!
The quest was completed in no-time. Super fast, super good, super communication. A+++
Rellzcrime was friendly, fast, and super efficient. Great job!
Great service, fast, efficient, professional!
Love their service my booster was excellent communicator, very professional and quick would recommend Quantis Rhee any time
Very kind player helped with what I asked and completed the boost in a timely manner
Always quick. Always top tier. Always the best value. Carry Squad team never disappoints.
Great job. Worked asap and finished super fast as well.