Trials of Osiris Full Atavistic Idol Armor Set
ETA 2 hours
1780+ Power required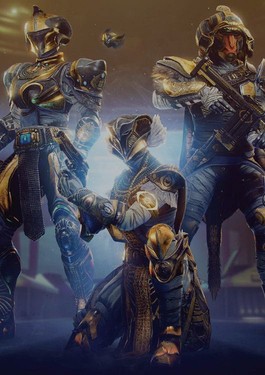 44 completed
Rewards
Trials Engrams
Full Trials Phyrric Armor Set
Random Rewards (NOT Guaranteed)
In Memoriam Ghost Shell
Paradigm Shift Sparrow
Winds of Change Ship
Note The Ghost Shell and Sparrow are random rewards that can be obtained from any passage. You can still receive them regardless if you've gone flawless that same weekend.
Description
Coming into Season 15 of D2, Trials of Osiris has officially returned, with Saint-14 once again leading the charge in D2's most competitive PVP mode.
In Season of The Lost, players can now access more rewards through focusing Trials engrams, increasing their Trials rank, and increasing their reputation with Saint-14.
Going Flawless still has its charm as players will still be able to access the exclusive Lighthouse social space, upon winning seven consecutive matches with no losses.
With the added rewards from Flawless runs, the possibility of obtaining high-stat gear and powerful weapons in Trials has never been higher and more accesible!
Don't miss out on the loot pool yourself, and make sure to gear up for Trials starting every Friday at 1pm EST and ending every Tuesday at 1pm EST.
Note You will not be able to access Trials:
The first week of a new season.
The week a new raid begins.
Any week Iron Banner is live.
Thank you very much, although I was late to see the messages, you were amazing! Thank you!
The Carrier was very nice and very quick.
Awesome and speedy as always
How does the service work
Once you place your order, you will be redirected to your personal Service Dashboard and receive a notification link to your email
Your CarryAssistant chatbot will assign an available booster who suits best for your order within minutes, literally
Booster will join your Dashboard chat and from now on you are in safe hands
No waiting and unnecessary chatting with managers, unless you have any questions
When the order will be finished, you CarryAssistant will notify you immediately via your Dashboard and an email
If you choose Self-Play option, your booster will plan the service according to your time schedule
We don't use any programs or cheats during boosts. All services are done by hands
Requirements
1780+ Power level. If your character has a lower Power Level please use our fast Power Leveling service

The current campaign
Completion of Trials Access Quest (obtained from Saint-14)
50 Elimination Kills
Reset your Valor rank 1x
Trials Passage of Choice
Passage of Mercy or 10,000 Glimmer and 15 Legendary Shards to purchase

Forgives one loss per run

Passage of Confidence (Requires Flawless) or 10,000 Glimmer and 15 Legendary Shards to purchase

Grants a bonus reward from the Flawless chest.

Passage of Ferocity or 10,000 Glimmer and 15 Legendary Shards to purchase

Third match win grants a bonus win.

Passage of Wealth or 15,000 Glimmer and 25 Legendary Shards to purchase (Requires 5 match wins)

Increased Trials Rank points from reaching 3, 5, and 7 match wins on a ticket.
If you have questions
Feel free to ask any questions in our chat. We are glad to help you, and our Squad will always find you the best service and the deadliest gun for your Guardian!