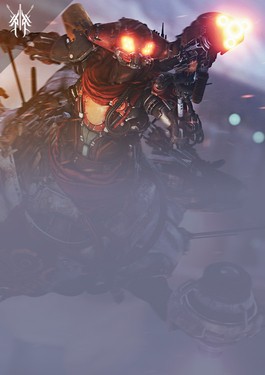 4035 completed
Rewards
If you want to acquire specific Armor or Weapons from the Cache of the Crypt, specify this with your booster. Be sure you have enough Spoils of Conquest, or use our fast Spoils of Conquest Farm Service.
You'll get:
Deep Stone Crypt Raid completion

Legendary Legacy's Oath Raid Armor

Legendary Raid Weapons (RNG-based):

Trustee Scout Rifle
Posterity Hand Cannon
Heritage Shotgun
Succession Sniper Rifle
Bequest Sword
Commemoration Machine Gun

Crypt Reawakened Emblem

No Love Lost Exotic Ghost Shell (additional option)

Retrocausality Exotic Sparrow (additional option)

Survival of the Fittest Raid Flawless Triumph Completion (additional option):

Cryptic Legacy Legendary Shader

Chance to get Eyes of Tomorrow Exotic Rocket Launcher

Experience for your Season Pass and Artifact level
Description
The Deep Stone Crypt is the original source of all Exos; its nature is mysterious, but it appears to be a location on Europa and a subroutine responsible for seeding the first Exo consciousnesses.
In Beyond Light, it is revealed that the Deep Stone Crypt is in fact a physical place, located on Europa, and is the setting of a Raid. It is also the location of the artifact or entity Clovis Bray I called "Clarity Control".
D2 players looking for a Deep Stone Crypt raid carry should look no further. Included with Beyond Light & Season of the Hunt, the Deep Stone Crypt challenges players to fight into an area below Europa and prevent the Fallen from enacting their plan.
Sionex7 as usual finished in record time. Great service!
Sionex7 provided a great service! Strongly recommend for anyone!
Fast, safe, reliable and they always deliver. Can't ask for more than that
Excellent communication and quick work
How does the service work
Once you place your order, you will be redirected to your personal Service Dashboard and receive a notification link to your email
Your CarryAssistant chatbot will assign an available booster who suits best for your order within minutes, literally
Booster will join your Dashboard chat and from now on you are in safe hands
No waiting and unnecessary chatting with managers, unless you have any questions
When the order will be finished, you CarryAssistant will notify you immediately via your Dashboard and an email
If you choose Self-Play option, your booster will plan the service according to your time schedule
We don't use any programs or cheats during boosts. All services are done by hands
Requirements
Deep Stone Crypt Raid unlocked
If you have questions
Feel free to ask any questions in our chat. We are glad to help you, and our Squad will always find you the best service and the deadliest gun for your Guardian!