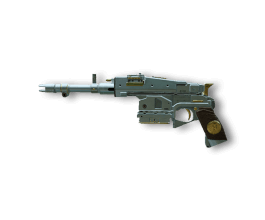 8 completed
Rewards
Sturm Exotic Hand cannon
Drang Legendary Sidearm
How does the boost work
Once you place your order, you will be redirected to your personal Service Dashboard and receive a notification link to your email
Your CarryAssistant chatbot will assign an available booster who suits best for your order within minutes, literally
Booster will join your Dashboard chat and from now on you are in safe hands
No waiting and unnecessary chatting with managers, unless you have any questions
When the order will be finished, you CarryAssistant will notify you immediately via your Dashboard and an email
If you choose Self-Play option, your booster will plan the service according to your time schedule
We don't use any programs or cheats during boosts. All services are done by hands
If you have questions
Feel free to ask any questions in our chat. We are glad to help you, and our Squad will always find you the best service and the deadliest gun for your Guardian!
Description
This Golden Age Exotic Kinetic Hand Cannon is designed to synergize with your Energy Weapon, especially the Solar Energy Sidearm companion piece Drang (the pair were custom built for two star-crossed lovers). The Symbiosis Intrinsic Perk means every kill with Sturm fills the magazine of your equipped Energy Weapon from reserves. The second Intrinsic Perk only works if you also have Drang equipped – kills with Drang reload Sturm and overflow 1 bonus damage round into Sturm's magazine, up to a maximum of 20.
Quick, easy and most of all...TRUSTWORTHY!
My go to guy 100% confidence in him
Only company I would ever trust with my information! Fast punctual and great at communication.
Excellent service. They started immediately and answered all of my questions punctually. All and all my experience has been great and discreet. I fully trust this team and if the need should ever arise I will utilize their services again.