Spire of the Watcher Dungeon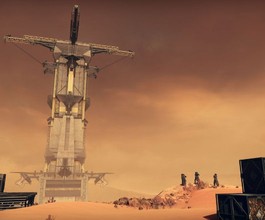 573 completed
Description
The "Spire of the Watcher" Dungeon is a new game mode in the video game Destiny 2. It is a challenging and complex dungeon that requires players to work together and use their skills and abilities to overcome obstacles and defeat powerful enemies.
Everyone needs a cowboy hat so you can lasso stuff with strand. The carry squad team is committed to the cowboy hat grind. It's been proven that bagging is twice as effective w a cowboy hat ornament. Great Service!
Timka236 works very quick! And Excellent communication! Thnx, highly recommend!
Very courteous and was assigned quickly
Carry Squad helped me get some red border raid weapons in record time when I was too busy to farm. Awesome service
Loved playing with Carry Squad team. Super fun and they are very patient. I like that I don't need to waste time finding a quality team and still get to enjoy the content and experience.
Excellent fast service, thank you!
How does the service work
Once you place your order, you will be redirected to your personal Service Dashboard and receive a notification link to your email
Your CarryAssistant chatbot will assign an available booster who suits best for your order within minutes, literally
Booster will join your Dashboard chat and from now on you are in safe hands
No waiting and unnecessary chatting with managers, unless you have any questions
When the order will be finished, you CarryAssistant will notify you immediately via your Dashboard and an email
If you choose Self-Play option, your booster will plan the service according to your time schedule
We don't use any programs or cheats during boosts. All services are done by hands
Requirements
If you have questions
Feel free to ask any questions in our chat. We are glad to help you, and our Squad will always find you the best service and the deadliest gun for your Guardian!