ETA 2 days
Luna's Howl required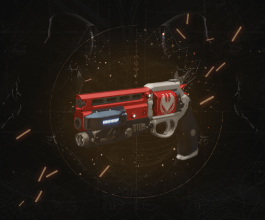 237 completed
Rewards
Not Forgotten, introduced in Destiny 2 Year 1, still remains the title of The hardest Pinnacle to obtain. You have to reach 5500 Legend Glory Rank and compete in Crucible with the finest Guardians.
But the reward is worth it. Despite the minor nerfs Bungie made to original Pinnacle guns, it's still the most powerful and solid PvP Hand Cannon with one of the fastest time to kill.
NOTE: If you have any progress on this quest or your Glory Rank, just connect to Bungie.net or enter your nickname, and we will automatically calculate a personal price.
You'll get:
Fully Masterworked Not Forgotten Pinnacle Hand Cannon
Lot's of Crucible Armor and Weapons
A chance to get an Exotic drop
For Glory Crucible Emblem
Glory: Legend Triumph and Emblem
How does the service work
Once you place your order, you will be redirected to your personal Service Dashboard and receive a notification link to your email
Your CarryAssistant chatbot will assign an available booster who suits best for your order within minutes, literally
Booster will join your Dashboard chat and from now on you are in safe hands
No waiting and unnecessary chatting with managers, unless you have any questions
When the order will be finished, you CarryAssistant will notify you immediately via your Dashboard and an email
If you choose Self-Play option, your booster will plan the service according to your time schedule
We don't use any programs or cheats during boosts. All services are done by hands
Requirements
If you have questions
Feel free to ask any questions in our chat. We are glad to help you, and our Squad will always find you the best service and the deadliest gun for your Guardian!
He was quite efficient, got it done it the two days he promised. I would recommend him to anyone.
NF in 12 hours?!!?! Caproic rocks
This service is fantastic. They are quick and professional. 5/5 I would recommend it to anyone looking for a little extra help.
i had a really good experience with lopen312 sublime and on point and very fast and effective ! GG
My booster Knocked out my service quickly and kept me informed as they progressed. Would recommend this.