Season of the Lost: Trials of Osiris Access Quest Steps
ETA 1 day
1210+ Power Level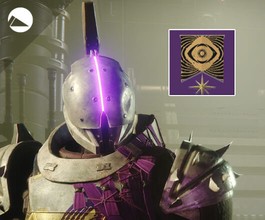 65 completed
Rewards
During the Completion of the Quest
Reputation
Valor Ranks
Crucible Engrams
Weapons
Crucible Armor
Post-Quest Completion
Access to Trials of Osiris
Note:
This service is geared towards completing 2 steps of the Access Questline; to fully complete the quest you must speak to Saint-14 upon completion
Description
Coming into Season 15 of D2, Trials of Osiris has officially returned, with Saint-14 once again leading the charge in D2's most competitive PVP mode.
In Season of The Lost, players can now access more rewards through focusing Trials engrams, increasing their Trials rank, and increasing their reputation with Saint-14. 
 Going Flawless still has its charm as players will still be able to access the exclusive Lighthouse social space, upon winning seven consecutive matches with no losses.
With the added rewards from Flawless runs, the possibility of obtaining high-stat gear and powerful weapons in Trials has never been higher and more accessible!  
However, just like any D2 Pinnacle activity, you're going to need to put some work in to unlock access to it. Complete the Trials Access Quest to gain unlock the ability to play in Trials of Osiris!
The loot pool is waiting Guardian! Make sure to complete the quest and gear up for Trials starting every Friday at 1 pm EST and ending every Tuesday at 1 pm EST. 
Note:
You will NOT be able to access Trials:
The first week of a new season
The week a new raid begins.
Any week Iron Banner is live.
Etheks professional to work with..... highly recommend to do the job
Fast and efficient, great service as always!
My booster was great. 10/10.
Amazing, professional and prompt service
He completed my order with in no time. He is very friendly and best communicative and will inform you of every situation in the game. Well done and keep it up like this.
One of the best and speedy completion ever seen
Quick and easy as usual, awesome service
Booster caproic always does a great job I have used him a few times and will do more in the future!
How does the service work
Once you place your order, you will be redirected to your personal Service Dashboard and receive a notification link to your email
Your CarryAssistant chatbot will assign an available booster who suits best for your order within minutes, literally
Booster will join your Dashboard chat and from now on you are in safe hands
No waiting and unnecessary chatting with managers, unless you have any questions
When the order will be finished, you CarryAssistant will notify you immediately via your Dashboard and an email
If you choose Self-Play option, your booster will plan the service according to your time schedule
We don't use any programs or cheats during boosts. All services are done by hands
Requirements
Trials Access Quest

You must obtain this Quest by speaking to Saint-14 in the Hangar.

1210+ Power Level.
Note
Trials of Osiris requires at least a 1280 Power Level.
It is recommended that you be at least 1280+ if you intend to play Trials soon after your order is complete. Otherwise, please refer to our Power Leveling service("Power Leveling Service") if you are under the Trials 1280 Power Level.
If you have questions
Feel free to ask any questions in our chat. We are glad to help you, and our Squad will always find you the best service and the deadliest gun for your Guardian!