ETA 1 hour
✦ 280+ Power required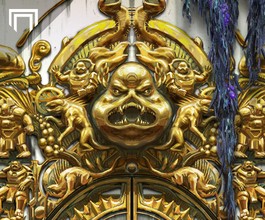 687 completed
Rewards
Embrace His Name emblem
Unique gear and weapons from Eater of Worlds
Chance to get an Exotic
Rare and Legendary Engrams
Emperor Calus tokens to level up Emperor reputation
3 special chests will be opened for you
Description
The Leviathan is a massive Cabal vessel that serves as the personal craft of the exiled Emperor Calus and his Loyalists. It is the site of the Leviathan and the Crown of Sorrow Raids, Eater of Worlds, and Spire of Stars activities.
Two modes to complete: Normal & Prestige,
Got done with the Raid Fast I was so happy
Couldn't ask for a better booster!!!!
Come in clutch for me all the time
Amazing help! Much appreciated :)
Awesome. Quick and professional service.
Excellent work, professional and efficient.
Went above and beyond, amazing efficient service!
How does the service work
Once you place your order, you will be redirected to your personal Service Dashboard and receive a notification link to your email
Your CarryAssistant chatbot will assign an available booster who suits best for your order within minutes, literally
Booster will join your Dashboard chat and from now on you are in safe hands
No waiting and unnecessary chatting with managers, unless you have any questions
When the order will be finished, you CarryAssistant will notify you immediately via your Dashboard and an email
If you choose Self-Play option, your booster will plan the service according to your time schedule
We don't use any programs or cheats during boosts. All services are done by hands
If you have questions
Feel free to ask any questions in our chat. We are glad to help you, and our Squad will always find you the best service and the deadliest gun for your Guardian!