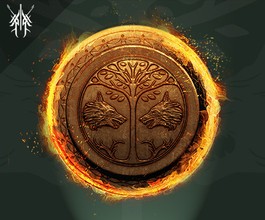 51 completed
Rewards
Rank Rewards
Rank 1-4
Rank 7
Rank 10
Frontier's Cry Solar Hand Cannon
Rank 13
The Wizened Rebuke Arc Fusion Rifle
Rank 16
The Hero's Burden SMG
Ascendant Shard
Reputation Rewards
Description
Iron Banner returns in Season 17: Season of the Haunted with a huge rework. Gone are the days of Iron Banner tokens and Control (for now) and here are the days of a ranking and reputation system to match the other vendors.
Guardians now have the ability to Focus Iron Banner Engrams into
Fast and friendly!! Carrysquad is the best around!
Service is great. Quick and easy
Efficiency so well done that HK-47 would stand in awe of
Camp is always quick and friendly. Works with schedules well.
Amazing service as always! Couldn't recommend them more.
Great service as always will always use these guys
Awesome, fast and amazing service :D
Always good to come back here
You are the best and that's how it works you end up always getting stuff on other peoples accounts and not yours lol
How does the service work
Once you place your order, you will be redirected to your personal Service Dashboard and receive a notification link to your email
Your CarryAssistant chatbot will assign an available booster who suits best for your order within minutes, literally
Booster will join your Dashboard chat and from now on you are in safe hands
No waiting and unnecessary chatting with managers, unless you have any questions
When the order will be finished, you CarryAssistant will notify you immediately via your Dashboard and an email
If you choose Self-Play option, your booster will plan the service according to your time schedule
We don't use any programs or cheats during boosts. All services are done by hands
Requirements
If you have questions
Feel free to ask any questions in our chat. We are glad to help you, and our Squad will always find you the best service and the deadliest gun for your Guardian!