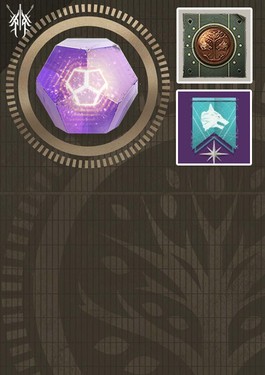 120 completed
Rewards
Save 20% with our new Iron Banner Bundle and get Iron Banner Weapons, Armor, and a lot of Iron Banner Tokens.
You'll get:
1 full Iron Banner rank Reset
4 daily Challenges Completed
Full Iron Banner Armor Set
Description
Iron Banner is a D2 event that runs periodically for 1 week. Win matches to complete bounties for Lord Saladin and get more Iron Banner Tokens you then redeem for Iron Engrams. Iron Banner Armor Sets, Gear, and Tokens can be farmed by those with PvP skills.
The Iron Banner Bundle offers Guardians a complete solution for maximizing their Iron Banner rewards fast.
Yessah always great service
Good choice will order again 👍🏼
always great to work with Cap.
Friendly and professional 👍🏼
Good stuff will order again
Santoast is the absolute best!
Utah was a great booster will use next time :)
Quick and fixed an issue without quickly
How does the service work
Once you place your order, you will be redirected to your personal Service Dashboard and receive a notification link to your email
Your CarryAssistant chatbot will assign an available booster who suits best for your order within minutes, literally
Booster will join your Dashboard chat and from now on you are in safe hands
No waiting and unnecessary chatting with managers, unless you have any questions
When the order will be finished, you CarryAssistant will notify you immediately via your Dashboard and an email
If you choose Self-Play option, your booster will plan the service according to your time schedule
We don't use any programs or cheats during boosts. All services are done by hands
If you have questions
Feel free to ask any questions in our chat. We are glad to help you, and our Squad will always find you the best service and the deadliest gun for your Guardian!