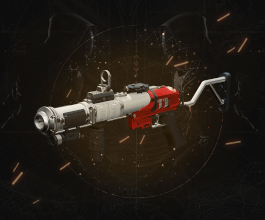 578 completed
Rewards
The Mountaintop Legendary Grenade Launcher
Fabled Glory rank
Legendary Crucible Gear and Weapons
Crucible Tokens
For Glory Crucible Emblem
In Pursuit of Honor Triumph
How we work
— Once you place your order, professional booster will be assigned for you and you will have a chat with him on website
— When the order will be finished, you will be notified immediately via website chat and email
— We don't use any programs or bots. All services are done by professionals
Description
A Legendary kinetic Grenade Launcher with remote detonation. This weapon is unstable, fires in a straight line and has a massively increased projectile speed.
"PvP: Good luck aiming it, this will take probably weeks to get used to, but once you do.. by the gods you'll be unbearable to anyone who gets one shot by you from across the map. Pair with recluse for extra OP-ness."
Lopen312 was both friendly and efficient. Got the job done with no fuss and asap. Awesome
Awesome. Very fast. Logged on right away and completed my ordered within minutes.
Something that would have taken me weeks to do was done in a night. will definitely use again
OpRenegade did a fantastic job and kept me updated the entire way, would definitely recommend
Great and fast service would highly recommend
Always a good service with carry squad
Caproic is fast and keeps great communication strongly recommended
Amazingly fast and was a really awesome person as well.