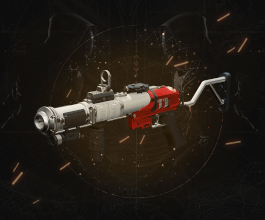 560 completed
Rewards
The Mountaintop Legendary Grenade Launcher
Fabled Glory rank
Legendary Crucible Gear and Weapons
Crucible Tokens
For Glory Crucible Emblem
In Pursuit of Honor Triumph
How we work
— Once you place your order, professional booster will be assigned for you and you will have a chat with him on website
— When the order will be finished, you will be notified immediately via website chat and email
— We don't use any programs or bots. All services are done by professionals
Description
A Legendary kinetic Grenade Launcher with remote detonation. This weapon is unstable, fires in a straight line and has a massively increased projectile speed.
"PvP: Good luck aiming it, this will take probably weeks to get used to, but once you do.. by the gods you'll be unbearable to anyone who gets one shot by you from across the map. Pair with recluse for extra OP-ness."
Amazingly fast and was a really awesome person as well.
lopen312 was literally the coolest, set up steam account for me and got it all set and complete in two hours. Will absolutely be using this service again!! Thanks a million lopen312!!!
Really quick and efficient service and respectable players
Great service, my order got finished really quickly. the person who helped me was great!!
My booster started on my order as soon as I paid for it. And finished it super quick! Easy and painless process all-around. Thanks!
Awesome service! UVova was incredible! Great job.
What can you say but thank you. The person I spoke with was very polite and helpful. Very efficient service. Cannot recommend highly enough
Excellent Job from New. Thank u for all the progress. I will be back
Awesome gamer and great personality thanks