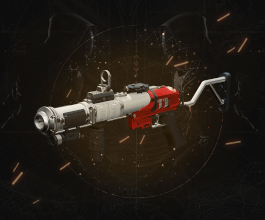 455 completed
Rewards
The Mountaintop Legendary Grenade Launcher
Fabled Glory rank
Legendary Crucible Gear and Weapons
Crucible Tokens
For Glory Crucible Emblem
In Pursuit of Honor Triumph
How we work
— Once you place your order, professional booster will be assigned for you and you will have a chat with him on website
— When the order will be finished, you will be notified immediately via website chat and email
— We don't use any programs or bots. All services are done by professionals
Description
A Legendary kinetic Grenade Launcher with remote detonation. This weapon is unstable, fires in a straight line and has a massively increased projectile speed.
"PvP: Good luck aiming it, this will take probably weeks to get used to, but once you do.. by the gods you'll be unbearable to anyone who gets one shot by you from across the map. Pair with recluse for extra OP-ness."
Prompt and professional, I'll be recommending this to my friends.
Roger got it done in a little over 2 hours, was very friendly and knowledgeable about the game.
Very fast service! Roger got me mountain top in no time!
i got UVova as a booster i would recommend him for sure he did mountaintop under 2hours ! BIG UP to carrysquad and especially UVova ;)
Was done in a couple of hours and i was able to watch the whole time. Made me feel safe and secure with my account.
Qchon was my booster and he was really chill and quick
Booster was responsive and quick
Loved it, quick and easy!