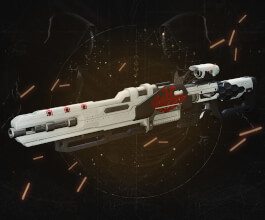 187 completed
Rewards
Revoker Legendary Sniper Rifle
Legendary Crucible Gear and Weapons
Crucible Tokens
How we work
— Once you place your order, professional booster will be assigned for you and you will have a chat with him on website
— When the order will be finished, you will be notified immediately via website chat and email
— We don't use any programs or bots. All services are done by professionals
Very professional and fast. Communicated progress as they go. Excellent service! Will recommend
Egor fast and reliable! Top Booster
Caproic is really, really good. Fast & fits with your schedule. Very highly recommended. He's done Randy's, Mountaintop and Revoker for me and I really wouldn't even consider using anyone else.
Awesome fast service great communication
I've used this service twice now and have great experiences both times. Boosters are quick to jump on the task and have completed what I needed in a quick manner. This sites prices are very reasonable. I like that you take into consideration what has already been accomplished into the price rather than a flat fee. I would highly recommend this site.
Qchon was fast and efficient with the grind, a great job from a great booster.
Awesome service! Done quickly and professionally.
These guy are fast and reliable
Very professional and quick in completing the task, will recommend.
Revoker kills done in less than an hour