ETA 4 hours
Quest has to be obtained already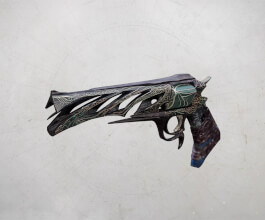 181 completed
Rewards
Malfeasance Exotic hand Cannon
Malfeasance Weapons Triumph completed
Gambit Reputation
How we work
— Once you place your order, professional booster will be assigned for you and you will have a chat with him on website
— When the order will be finished, you will be notified immediately via website chat and email
— We don't use any programs or bots. All services are done by professionals
Completed right on time, as promised!
rly fast and nice guy, also giving good tips on pve euqippment!:D would recomend:)
This is the third time I've used their service, and the third time I've been blown away by incredible customer service. Got it done quick, and efficiently.
Fast and efficient!! Tommy is always awesome!
website took awhile to assign a player this time around, but once I was assigned HotSauna, my order was completed within an hour. overall great service. this is my 2nd order and I'm sure i'll be using the service again when shadowkeep comes out or when i decide to invest in the not forgotten bundle.
My order was handled quickly and correctly at a reasonable price. Thank you Ethvzn.
Definitely Will order from again! Booster was very helpful and delivered fairly fast
Great, quick, and Fraggtastic