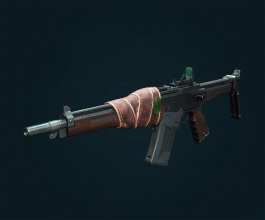 78 completed
Rewards
Pinnacle Auto Rifle from Gambit
Legendary Gambit Gear and Weapons
How we work
— Once you place your order, professional booster will be assigned for you and you will have a chat with him on website
— When the order will be finished, you will be notified immediately via website chat and email
— We don't use any programs or bots. All services are done by professionals
Description
The Legendary Auto Rifle is optimized for recoil reduction, increasing stability. Kills with Breakneck temporarily grant increased damage and its rate of fire increases as you stack Rampage.
Get the Breakneck Quest from the Drifter and complete objectives. + 40 Gambit matches.
Completed my order extremely quickly
Much appreciated and helpful
Nice communication, super fast completion!
Amazing service! Was quick and easy and smashed it out!