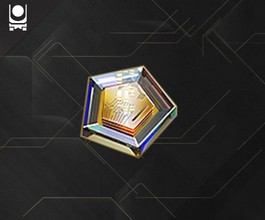 23 completed
Rewards
One Exotic Cipher to unlock a new exotic from the Monument to Lost Lights kiosk
Season pass XP
Any extra rewards and progression gained while the order is being completed
Description
The Xenology quest is a weekly quest offered by Xur which rewards an exotic cipher.
Use your exotic cipher to unlock any exotic you don't already have from the Monument to Lost Lights kiosk. You could grab the meta viable Thorn and dominate in the crucible, or you could grab Eriana's Vow and destroy barrier champions. The choice is yours!
Perfect as always! I appreciate how Sionex7 goes above and beyond every time! Thank you! 😃
Speed is Sionex7's middle name! Completes everything quickly and goes above and beyond!
The service is amazing as always
Always a great job and well informed with him.
Did a quick trials run with no losses and completed all the bounties for the weekend. Kept me informed where he was at with everything. Highly recommend!
How does the service work
Once you place your order, you will be redirected to your personal Service Dashboard and receive a notification link to your email
Your CarryAssistant chatbot will assign an available booster who suits best for your order within minutes, literally
Booster will join your Dashboard chat and from now on you are in safe hands
No waiting and unnecessary chatting with managers, unless you have any questions
When the order will be finished, you CarryAssistant will notify you immediately via your Dashboard and an email
If you choose Self-Play option, your booster will plan the service according to your time schedule
We don't use any programs or cheats during boosts. All services are done by hands
If you have questions
Feel free to ask any questions in our chat. We are glad to help you, and our Squad will always find you the best service and the deadliest gun for your Guardian!