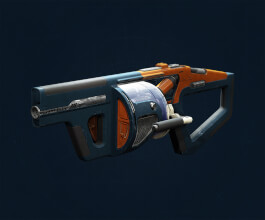 67 completed
Rewards
Pinnacle Grenade Launcher from Vanguard
Legendary Vanguard Gear and Weapons
How we work
— Once you place your order, professional booster will be assigned for you and you will have a chat with him on website
— When the order will be finished, you will be notified immediately via website chat and email
— We don't use any programs or bots. All services are done by professionals
OpRenegade is FANTASTIC to work with, fast, friendly, keeps in touch every step of the way. I have used him many times and will continue to do so.
Uvova was the best, definitely would recommend!
Oprenegade is fast and efficient good work!!
Best booster ever. So friendly and got the work done in no time. Would 100% buy him again.
Mina is the BEST booster ever. Friendly, Nice, and get the work done extremely quickly
great friendly fast service definitely will use again!!
Roget got the order done extremely quickly, and was very friendly