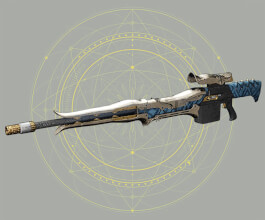 9 completed
Rewards
Chance of getting Curated roll of Twilight Oath
Each week includes all activities in Dreaming City
How we work
— Once you place your order, professional booster will be assigned for you and you will have a chat with him on website
— When the order will be finished, you will be notified immediately via website chat and email
— We don't use any programs or bots. All services are done by professionals
Description
A legendary Sniper Rifle with "THE AWOKEN MADE ME" engraved in illuminated letters on the chassis. Awarded by Curated Rolls.
A Rapid-Fire Frame with deeper ammo reserves; it reloads slightly faster when the magazine is empty.
We recommend pairing Twilight Oath with The Last Word - it's a lethal pairing!
Loki is one of the best. He will get you whatever you need and help you with any questions you have. Definitely will use this again thank you.
ThatBrat was great. Very fast and professional.