Truth Exotic Rocket Launcher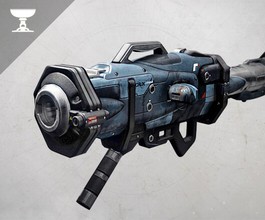 85 completed
Rewards
Truth Exotic Rocket Launcher
Description
D2's Truth is an exotic quest from the Season of Opulence. Complete the quest and get your Truth exotic rocket launcher.
Truth is a PVP-focused rocket launcher; its perk is Prototype Trueseeker, causing its rockets to aggressively hunt down enemies. This weapon's rockets have tracking. Lock onto targets when aiming down sights.
To get Truth, you need to complete a Menagerie Run and open the final chest to get the script. Take the Awoken Script to Petra in the Dreaming City to get started.
"Destroyed with this in Gambit. Every. Single. Time. GUARDIAN DOWN"
Yeah nahhhhhh top broke quick and easy to work with
Quick and Professional. New is the booster to have on your side!
Himura was quick and prompt! Allowing me to get on with some busy life stuff!
Very fast,Good kumunikation Whit booster Roger, thanks
Great job! These guys are awesome!
Was super quick and my booster lllumatex was really professional about it!
How does the service work
Once you place your order, you will be redirected to your personal Service Dashboard and receive a notification link to your email
Your CarryAssistant chatbot will assign an available booster who suits best for your order within minutes, literally
Booster will join your Dashboard chat and from now on you are in safe hands
No waiting and unnecessary chatting with managers, unless you have any questions
When the order will be finished, you CarryAssistant will notify you immediately via your Dashboard and an email
If you choose Self-Play option, your booster will plan the service according to your time schedule
We don't use any programs or cheats during boosts. All services are done by hands
If you have questions
Feel free to ask any questions in our chat. We are glad to help you, and our Squad will always find you the best service and the deadliest gun for your Guardian!