The Pigeon Provides (Zephyr Sword Quest)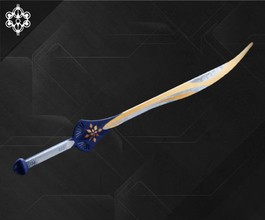 1 completed
Rewards
Base Rewards
XP
Glimmer
Parallax Trajectory
Essence of Dawning
Dawning Spirit
Dawning Oven Ingredients Zephyr
Legendary Masterworked (Impact) Sword
Stasis
Perks

Honed Edge
Increased sword damage
Balanced Guard

Sword Guard has balanced overall defenses

Energy Transfer

Guarding while receiving damage generates class ability energy

Cold Steel
Powered sword hits slow targets

Polycarbon Powder Shader
How does the service work
Once you place your order, you will be redirected to your personal Service Dashboard and receive a notification link to your email
Your CarryAssistant chatbot will assign an available booster who suits best for your order within minutes, literally
Booster will join your Dashboard chat and from now on you are in safe hands
No waiting and unnecessary chatting with managers, unless you have any questions
When the order will be finished, you CarryAssistant will notify you immediately via your Dashboard and an email
If you choose Self-Play option, your booster will plan the service according to your time schedule
We don't use any programs or cheats during boosts. All services are done by hands
Requirements
Players must have purchased the Season 14 Season Pass or have purchased Season 12-15. Purchasing on one platform unlocks it for all platforms linked to your Bungie account
Quest Steps
**Step 1V

Speak with Eva Levante at the Tower and complete the introductory mission from Season of the Splicer, "The Lost Splicer".

Step 2

Speak to Saint-14 in the Tower.

Step 3

Head to Europa, near Eventide Ruins to find the Eliksni recipe for Swaddled Etherdips.

Step 4

Track down the ingredients for Swaddled Etherdips:
Retrieve 3 Pure Ether Extract from Lost Sectors on Europa.
Collect 10 Harpy Eggs by defeating Vex Harpies.
Collect 5 parcels of Glacial Starwort from nodes and chests on Europa.

Step 5

Collect 15 Dawning Spirit to purchase Kellsdough from Spider.

Step 6

Track down the ingredients for Swaddled Etherdips:

Collect 5 bunches of Etheric Spiral from nodes and chests in the Tangled Shore.

Purchase Kellsdough from the Spider in the Tangled Shore using Dawning Spirit.

Step 7

Step 8

Deliver the Swaddled Etherdips to the Eliksni in the Eliksni Headquarters via the H.E.L.M

Step 9

Return to Saint-14 in the Tower Hangar.

Step 10

Return to Eva Levante in the Tower Courtyard to receive the quest reward.
If you have questions
Feel free to ask any questions in our chat. We are glad to help you, and our Squad will always find you the best service and the deadliest gun for your Guardian!