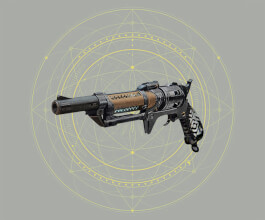 86 completed
Rewards
Chance of getting God roll of Spare Rations
How does the service work
Once you place your order, you will be redirected to your personal Service Dashboard and receive a notification link to your email
Your CarryAssistant chatbot will assign an available booster who suits best for your order within minutes, literally
Booster will join your Dashboard chat and from now on you are in safe hands
No waiting and unnecessary chatting with managers, unless you have any questions
When the order will be finished, you CarryAssistant will notify you immediately via your Dashboard and an email
If you choose Self-Play option, your booster will plan the service according to your time schedule
We don't use any programs or cheats during boosts. All services are done by hands
Requirements
If you have questions
Feel free to ask any questions in our chat. We are glad to help you, and our Squad will always find you the best service and the deadliest gun for your Guardian!
Description
The Spare Rations is unique because it is one of the few kinetic 150 RPM hand cannons in the game. Some fans have even gone as far to say it is better than Midnight Coup. Superb handling. Move faster with this weapon equipped. Projectiles create an area-of-effect detonation on impact.
"Outguns Ace in crucible with the right roll, and is a strict upgrade to Midnight Coup in pve. Best legendary hand cannon in the game by a large margin."
Super quick and professional. Amazing service.
Super quick and professional, great service.
My booster was amazing, he got me an amazing roll on my spare rations!
ShowckWave is an amazing booster, would recommend him.
My booster E.I was very responsive and very quick, though i didn't get a spare rations, still an awesome guy for giving it a shot.
Was really good and helpful! Only got one gun but did a extra hour for me really appreciate it!