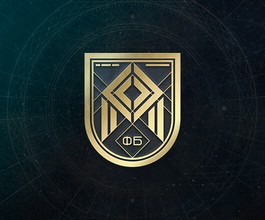 49 completed
Rewards
Season's 10 Almighty Title and Seal includes a total of 7 Triumphs and requires hours and hours of grinding. While rewards for this Triumphs help you to progress your Power level and grant you new rewards, the process itself is not that exciting. Because some resources can be difficult to find, it's crucial to complete each Triumph most efficiently.
Our Squad will grind through all boring tasks to save your time. You get all your Powerful and Pinnacle Planetary Rewards and upgrades and enjoy the game with new gear.
You'll get:
Full-stack Warmind Security Triumph
EDZ, Moon and Io Seraph Bunkers upgraded and 100 Warmind Bits
Tons of Powerful and Pinnacle planetary rewards
Planetary auto-collection rates increase
Seraph Tower chests on these planets award powerful gear (once per weekly reset)
Legendary Lost Sector chests award powerful gear (once per weekly reset)
Seasonal Armor Mod is unlocked, weapon frame inventory capacity is increased by 1
Valkyries are now Super Valkyries
Algorithm Efficiency Triumph
All three Seraph Bunkers completion in one day
100 Warmind Bits
Secret Triumph: Hardcoded Victory
A Seraph Tower public event completion without failing a single Support Tower charge cycle
100 Warmind Bits
Resolved Bugs Triumphs
EDZ Legendary Lost Sectors Triumph completed
Moon Legendary Lost Sectors Triumph completed
Io Legendary Lost Sectors Triumph completed
A total of 9 Lost Sectors completions and 300 Warmind Bits
Object-Oriented Triumph
Flawless completion of a Legendary Lost Sector
100 Warmind Bits
super fast and super communicative!
Outstanding service. Very fast and no issues.
Did it within a hour of getting on my account. Fast worker.
Was completed in a great matter of time. Great communication. Will use again! :)
Smashed it out, took an hour, easy to chat to, and for a great price!
Great service done super quick!!!
Fantastic service, fast and reliable
How does the service work
Once you place your order, you will be redirected to your personal Service Dashboard and receive a notification link to your email
Your CarryAssistant chatbot will assign an available booster who suits best for your order within minutes, literally
Booster will join your Dashboard chat and from now on you are in safe hands
No waiting and unnecessary chatting with managers, unless you have any questions
When the order will be finished, you CarryAssistant will notify you immediately via your Dashboard and an email
If you choose Self-Play option, your booster will plan the service according to your time schedule
We don't use any programs or cheats during boosts. All services are done by hands
Requirements
If you have questions
Feel free to ask any questions in our chat. We are glad to help you, and our Squad will always find you the best service and the deadliest gun for your Guardian!