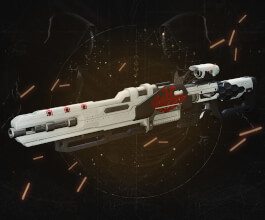 219 completed
Rewards
Revoker Legendary Sniper Rifle
Legendary Crucible Gear and Weapons
Crucible Tokens
How we work
— Once you place your order, professional booster will be assigned for you and you will have a chat with him on website
— When the order will be finished, you will be notified immediately via website chat and email
— We don't use any programs or bots. All services are done by professionals
Absolutely brilliant got my revoker thank you freaky
ZLeo89 was great. Completed the order in a timely manner and was very helpful and a great dude!
Great service very professional
Was extremely FUN! Streamed the whole thing. Was an amazing player, great when I asked questions and even just talked/messaged. Will definitely come again.
Very professional and fast. Communicated progress as they go. Excellent service! Will recommend
Egor fast and reliable! Top Booster
Caproic is really, really good. Fast & fits with your schedule. Very highly recommended. He's done Randy's, Mountaintop and Revoker for me and I really wouldn't even consider using anyone else.
Awesome fast service great communication