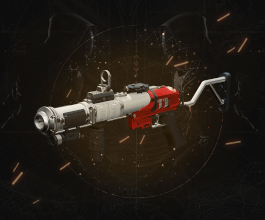 641 completed
Rewards
The Mountaintop Legendary Grenade Launcher
Fabled Glory rank
Legendary Crucible Gear and Weapons
Crucible Tokens
For Glory Crucible Emblem
In Pursuit of Honor Triumph
How does the boost work
Once you place your order, you will be redirected to your personal Service Dashboard and receive a notification link to your email
Your CarryAssistant chatbot will assign an available booster who suits best for your order within minutes, literally
Booster will join your Dashboard chat and from now on you are in safe hands
No waiting and unnecessary chatting with managers, unless you have any questions
When the order will be finished, you CarryAssistant will notify you immediately via your Dashboard and an email
If you choose Self-Play option, your booster will plan the service according to your time schedule
We don't use any programs or cheats during boosts. All services are done by hands
If you have questions
Feel free to ask any questions in our chat. We are glad to help you, and our Squad will always find you the best service and the deadliest gun for your Guardian!
Description
A Legendary kinetic Grenade Launcher with remote detonation. This weapon is unstable, fires in a straight line and has a massively increased projectile speed.
"PvP: Good luck aiming it, this will take probably weeks to get used to, but once you do.. by the gods you'll be unbearable to anyone who gets one shot by you from across the map. Pair with recluse for extra OP-ness."
Incredibly fast and friendly!!
These guys work fast! 5/5 Will recommend
Booster updates me every step of the way and was. Very professional
Excellent all around. Couldnt be happier with the service and wouldnt go anywhere else for help.
I really enjoyed my worker, he completed a hard quest in only 2 days he was awesome.
Was really kind and quick would use this again