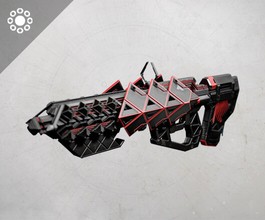 341 completed
Rewards
Outbreak Perfected Exotic Pulse Rifle
Description
D2's Outbreak Perfected is an Exotic quest made available during Year 2. It sees the return of original D1's Outbreak Prime as the renamed Outbreak Perfected. Getting Outbreak is not easy; the first half of the quest can be completed solo, the second and final half is intense, requiring a FireTeam with skills.
The Pulse Rifle creates SIVA nanite swarms on rapid hits and procession kills. It will also do more damage based on the number of SIVA nanites attached.
"It's a boss killer rifle that might need to be nerfed. If enough players pack this weapon with them, they can trivialize the toughest bosses in seconds thanks to its infinitely-stacking Parasitism perk."
Fast and efficient. Boosters are always helpful and great to work with.
amazing team who came in will a vengeance cleared the quest with time to spare
ActuallyGig helped me immensely over the past couple weeks even offering advice on some things i should keep and go get for beyond light. If you get this guy as your assigned player, you are in very good hands. Definitely requesting him again for any future orders
Fast order thx again for your help guys. Hwku was great
Perfect came through once more
Awesome service, quick and will recommend to my friends. Done 3 orders and I can't wait to use them again.
How does the service work
Once you place your order, you will be redirected to your personal Service Dashboard and receive a notification link to your email
Your CarryAssistant chatbot will assign an available booster who suits best for your order within minutes, literally
Booster will join your Dashboard chat and from now on you are in safe hands
No waiting and unnecessary chatting with managers, unless you have any questions
When the order will be finished, you CarryAssistant will notify you immediately via your Dashboard and an email
If you choose Self-Play option, your booster will plan the service according to your time schedule
We don't use any programs or cheats during boosts. All services are done by hands
Requirements
To access Zero Hour mission you first need complete Planetary missions on Titan. Once completed, visit Lost Sectors and collect the 6 hidden Nodes to charge up the Fallen Transponder. Once complete you can access the Zero Hour mission in the Farm.
If you have questions
Feel free to ask any questions in our chat. We are glad to help you, and our Squad will always find you the best service and the deadliest gun for your Guardian!