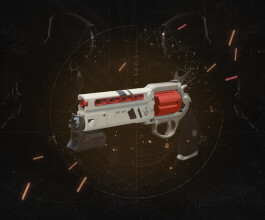 546 completed
Rewards
Fully Masterworked Luna's Howl Legendary Hand Cannon
Fabled Glory rank
Legendary Crucible Gear and Weapons
Crucible Tokens
For Glory Crucible Emblem
How we work
— Once you place your order, professional booster will be assigned for you and you will have a chat with him on website
— When the order will be finished, you will be notified immediately via website chat and email
— We don't use any programs or bots. All services are done by professionals
Description
Luna's Howl is a Hand Cannon that is acquired in the competitive playlist. Luna's Howl deals SOLAR damage and is equippable in the energy weapon slot.
Always there to help when I'm at my laziest and always thankful!
Fast and professional, awesome!
Vel is amazing. Great customer services and a pleasure to work with
nikkibayda great booster would recommend !
Freeaakyyy is always a good choice very profecional and always keeps you updated every step reason i keep using this service