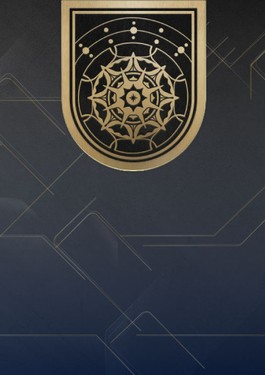 31 completed
Description
Acquire the Solstice of Heroes seal, Flamekeeper, with the help of CarrySquad. Select all triumphs you need completed, and our expert team will help you take care of the rest.
Service was great Debe was super quick and friendly
CarrySquad makes the entire process extremely user-friendly and customizable. The boosters are communicative and professional in those communications. Despite having more than 2,000 hours of Destiny 2 played across three platforms…I simply cannot get to every single goal due to real life limitations. I have grinded more than my share. And so I appreciate that someone can help me navigate through certain goals that are nearly impossible for a solo player to achieve while still working for a living. Thanks again for all of your help!
Great job. Obtained my order in under 24 hours . Highly recommended
Always great work by this service
Quick and efficient work again... love this service.
How does the service work
Once you place your order, you will be redirected to your personal Service Dashboard and receive a notification link to your email
Your CarryAssistant chatbot will assign an available booster who suits best for your order within minutes, literally
Booster will join your Dashboard chat and from now on you are in safe hands
No waiting and unnecessary chatting with managers, unless you have any questions
When the order will be finished, you CarryAssistant will notify you immediately via your Dashboard and an email
If you choose Self-Play option, your booster will plan the service according to your time schedule
We don't use any programs or cheats during boosts. All services are done by hands
Requirements
Triumph Requirements
Bashing Success
Complete the Bonfire Bash activity for the first time.
Ranking the Coals
Complete playlist activities to get Silver Leaves.
Solstice Jubilee
Complete public events to get Silver Leaves.
Lamplighter
Complete 10 patrols to earn Silver Leaves.
Brightfall
Complete Vanguard Ops or Nightfalls.
Fire of Competition
Complete 25 Crucible or Gambit matches.
A Spark in the Dark
Complete Sever missions or rounds of Altars of Sorrow.
In the Hot Seat
Complete activities with Savathuns Throne World.
Superlative
Defeat targets with Super abilities.
Fire Power
Defeat combatants or opposing Guardians with Power weapons.
Forged in Flame
Defeat 100 opposing Guardians in any activity.
Hand Lighter
Defeat targets with Cannons.
Burn Them Down
Defeat 60 bosses anywhere in the system.
Good Ignite
Defeat 20 Ignition Carriers in the Bonfire Bash activity.
Torch the Taken
Defeat 20 Taken in the Bonfire Bash activity.
Fuel for the Fire
Stoke 50 flames in the Bonfire Bash activity.
Ash Tray
Fuel for the Fire II
Stoke 100 flames in the Bonfire Bash activity.
Fuel for the Fire III
Stoke 150 flames in the Bonfire Bash activity.
Like Wildfire
Defeat targets anywhere in the system.
If you have questions
Feel free to ask any questions in our chat. We are glad to help you, and our Squad will always find you the best service and the deadliest gun for your Guardian!