Fallen Sunstar Guaranteed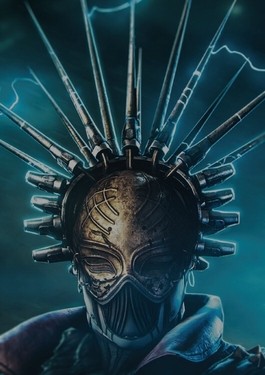 17 completed
Rewards
Guaranteed Rewards
Fallen Sunstar Warlock Exotic Helmet
Progression Rewards
Glimmer
XP
Legendary Armor
Legendary Gear
Possible Rewards
Other Warlock Exotic Helmets
Enhancement Cores
Enhancement Prisms
Treasure Coordinates (Seasonal Material)
Description
Barrrrge into Season 18 like lightning with the new Warlock Exotic Helmet, Fallen Sunstar
Its Exotic perk is Ionic Conductor, which causes your Ionic Traces to move faster and grant more ability energy. Nearby allies also gain ability energy when you collect an Ionic Trace.
As with all other new Exotic armor pieces since the launch of Beyond Light, Guardians must face the Legend and Master Lost Sectors solo to get a chance for an Exotic armor drop. The Lost Sectors rotate daily while also alternating which sets of Exotic armor pieces are available on that given day.
Dive into the solo, daily-rotating Lost Sector today to chance a drop!
KenySilver10 always gets it done!
How does the service work
Once you place your order, you will be redirected to your personal Service Dashboard and receive a notification link to your email
Your CarryAssistant chatbot will assign an available booster who suits best for your order within minutes, literally
Booster will join your Dashboard chat and from now on you are in safe hands
No waiting and unnecessary chatting with managers, unless you have any questions
When the order will be finished, you CarryAssistant will notify you immediately via your Dashboard and an email
If you choose Self-Play option, your booster will plan the service according to your time schedule
We don't use any programs or cheats during boosts. All services are done by hands
Requirements
1800+ Power level. If your character has a lower Power Level please use our fast Power Leveling service.

Lost Sector Exotic rewards are on a daily rotation; order may take a week to get the desired armor piece.
If you have questions
Feel free to ask any questions in our chat. We are glad to help you, and our Squad will always find you the best service and the deadliest gun for your Guardian!