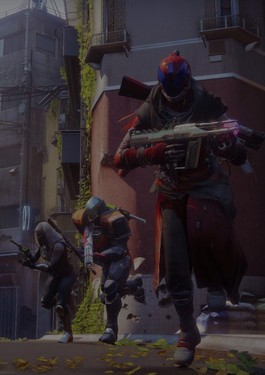 3 completed
Description
Learn from the best with Carrysquads coaching services.
Choose from one of 4 tiers based on your level of expertise to best curate your learning experience.
Tier 1: Gain an understanding of what the best gear and abilities are to use, and what the current meta is with Tier 1 coaching. This Tier will help you build a loadout/build that fits your playstyle and the meta. (Recommended only 1 hour)

Tier 2: Tier 2 coaching will help you grasp the fundamentals of playing with a team. Learn how to position yourself around your team, give better callouts, and improve your overall teamplay with Tier 2 coaching. (Recommended 3 hours)

Tier 3: Tier 3 coaching will teach you how to dominate the 6v6 playlists. Become the top-scoring player in control, and mercy the competition in Iron Banner.

Tier 4: Tier 4 coaching will make you one of the best of the best. Learn the best strategies to go flawless in the Trials of Osiris, or climb the ranks in the Competitive playlist.
I purchased a coaching session for Trials of Osiris and feel like the feedback was really invaluable and would do it again in a heartbeat!
How does the service work
Once you place your order, you will be redirected to your personal Service Dashboard and receive a notification link to your email
Your CarryAssistant chatbot will assign an available booster who suits best for your order within minutes, literally
Booster will join your Dashboard chat and from now on you are in safe hands
No waiting and unnecessary chatting with managers, unless you have any questions
When the order will be finished, you CarryAssistant will notify you immediately via your Dashboard and an email
If you choose Self-Play option, your booster will plan the service according to your time schedule
We don't use any programs or cheats during boosts. All services are done by hands
If you have questions
Feel free to ask any questions in our chat. We are glad to help you, and our Squad will always find you the best service and the deadliest gun for your Guardian!