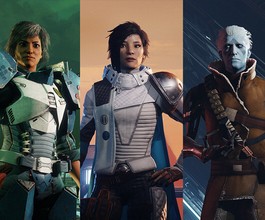 1 completed
Rewards
In November 2020 several D2 planets will enter the D2 Content Vault and become unavailable for an indefinite amount of time. Io, Titan, Mars, and Mercury Adventures are all going to the DCV as well.
CarrySquad will help you to complete all the Adventures! No matter if you are doing it for your Destinations Triumphs, Tokens, and loot or you want to experience the narrative and get a bit more background to the story.
Io Adventures list:
Unexpected Guests
Road Rage
Postmodern Prometheus
Cliffhanger
Arecibo
Titan Adventures list:
Thief of Thieves
Bad Neighbors
Siren Song
Deathless
Mars Adventures list:
Hephaestus
Incursion
Deathly Tremors
Psionic Potential
Mercury Adventures list:
Endless Branches
The Up and Up
The Runner
Vex Milk
Nessus Adventures list
Release
Lost Crew
Invitation from the Emperor:
Unbreakable
Deep Conversation
Hack the Planet
Exodus Siege
EDZ Adventures list:
A New Frontier
Calling them Home
Poor Reception
A Frame Job
Reversing the Polarity
Unsafe at Any Speed
Stop and Go
Anti-Anti-Air
No Safe Distance
Red Legion, Black Oil
Supply and Demand
How does the service work
Once you place your order, you will be redirected to your personal Service Dashboard and receive a notification link to your email
Your CarryAssistant chatbot will assign an available booster who suits best for your order within minutes, literally
Booster will join your Dashboard chat and from now on you are in safe hands
No waiting and unnecessary chatting with managers, unless you have any questions
When the order will be finished, you CarryAssistant will notify you immediately via your Dashboard and an email
If you choose Self-Play option, your booster will plan the service according to your time schedule
We don't use any programs or cheats during boosts. All services are done by hands
If you have questions
Feel free to ask any questions in our chat. We are glad to help you, and our Squad will always find you the best service and the deadliest gun for your Guardian!