Adept Uzume RR4 Sniper Rifle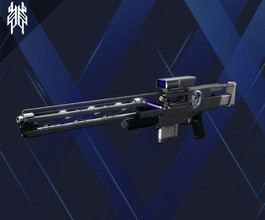 55 completed
Rewards
Nightfall weapons are on a 4 week rotation. It might take up to 3 weekly resets for your order to be completed.
Desired amount of Uzume RR4 Sniper Rifles
Exotic Armor
Ascendant Shard(s)
Enhancement prisms
Any extra rewards and progression gained while completing order
quick GM run to get me a sweet uzume to click heads in the crucible and make the shotgun crutch streamers cry. Wah!
frostt did 3 gms to get me a sweet uzumeadept
top service as always super quick and professional
Fast and efficient service
Can't say anything more than already be said!!
How does the service work
Once you place your order, you will be redirected to your personal Service Dashboard and receive a notification link to your email
Your CarryAssistant chatbot will assign an available booster who suits best for your order within minutes, literally
Booster will join your Dashboard chat and from now on you are in safe hands
No waiting and unnecessary chatting with managers, unless you have any questions
When the order will be finished, you CarryAssistant will notify you immediately via your Dashboard and an email
If you choose Self-Play option, your booster will plan the service according to your time schedule
We don't use any programs or cheats during boosts. All services are done by hands
Requirements
If you have questions
Feel free to ask any questions in our chat. We are glad to help you, and our Squad will always find you the best service and the deadliest gun for your Guardian!