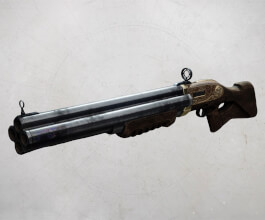 18 completed
Rewards
4th Horseman Exotic Shotgun
Requirements
The final part of the quest requires you to complete the Legendary Lost Sector "Quarry" that is on a 3 day rotation. So it might take several days to be able to complete this quest/quest step.
How we work
— Once you place your order, professional booster will be assigned for you and you will have a chat with him on website
— When the order will be finished, you will be notified immediately via website chat and email
— We don't use any programs or bots. All services are done by professionals
Description
The Fourth Horseman is obtained by completing a questline you get from Zavala; it deals ARC damage and is equippable in the energy weapon slot.
Quick and awesome. Easy to use finished in minutes.