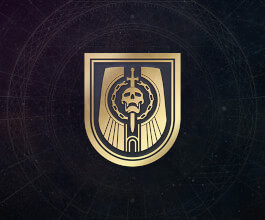 36 completed
Rewards
Chance to obtain Raid: Last Wish badge
Last Wish Raid Gear and Weapons
Chance to obtain One Thousand Voices
How we work
— Once you place your order, professional booster will be assigned for you and you will have a chat with him on website
— When the order will be finished, you will be notified immediately via website chat and email
— We don't use any programs or bots. All services are done by professionals
Awesome booster was very informative and was very professional. Have used these individuals more than once and plane to use them again.
Service was Done fast and professional with excellent Communication. Very satisfied.
Got it done in a super speedy fashion.
Did the job really quickly and amazingly
Fast and Knew what they were doing
Booster got on my account, bought the bounty without having me tell him, and completed the bounty within three hours. He did everything he promised and did it promptly. 100% recommend, will be using this service again
Great booster, great service and completed quickly!
Quick and fantastic work...
Very friendly and did what they said
Ya i remember you thanks again.