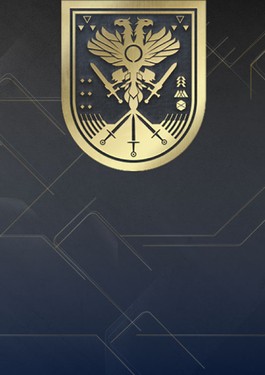 12 completed
Description
The "Crucible Glorious Seal" is a reward in the video game Destiny 2. It is awarded to players who complete a series of challenging objectives in the game's competitive multiplayer mode, known as the Crucible.
To earn the "Crucible Glorious Seal," players must complete a series of objectives, such as winning a certain number of matches, achieving a certain number of kills, or completing a specific set of challenges. These objectives are designed to test players' skills and abilities in the Crucible, and they can be difficult to complete.
Once players have completed all of the objectives and earned the Crucible Glorious Seal, they will be rewarded with special in-game items and recognition for their achievements. The seal is a prestigious and coveted reward that recognizes players who have mastered the challenges of the Crucible and proven themselves to be among the best in the game.
Debe knocked out my glorious order easily in a few hours. Great work as always fromCS.
How does the service work
Once you place your order, you will be redirected to your personal Service Dashboard and receive a notification link to your email
Your CarryAssistant chatbot will assign an available booster who suits best for your order within minutes, literally
Booster will join your Dashboard chat and from now on you are in safe hands
No waiting and unnecessary chatting with managers, unless you have any questions
When the order will be finished, you CarryAssistant will notify you immediately via your Dashboard and an email
If you choose Self-Play option, your booster will plan the service according to your time schedule
We don't use any programs or cheats during boosts. All services are done by hands
Requirements
Triumph Requirements Division Promotion:
Must be in a Promotion series before ordering.
If you have questions
Feel free to ask any questions in our chat. We are glad to help you, and our Squad will always find you the best service and the deadliest gun for your Guardian!