Beyond Light Splintered Seal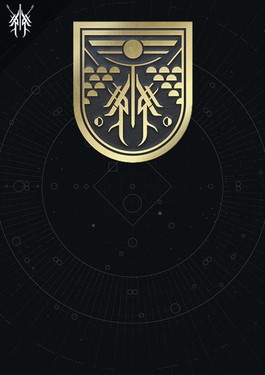 36 completed
Rewards
Europan Collector

Master of the Hunt

Complete any Empire Hunt on Master difficulty.

Solo Lost Sector Mastery

Complete any Europa Lost Sector on Master difficulty without a fireteam.

Masterful Saboteur

Complete all Tier III Sabotage quests from Variks.

Fallen Brig Brigade

As a fireteam, defeat Fallen Brigs as part of the "Crux Convergence" public event.

Training Complete

Complete all Exo Challenges.

Born in Darkness

Complete "Born in Darkness."

Reuniting the Eventide Rookery

A penguin toy given to the children of Eventide, courtesy of Mr. Clovis Bray. We should reunite this one with its friends.

Studying Darkness

Find all Entropic Shards scattered across Europa.

Salvage the Past

Find all dead Exo collectibles hidden across Europa.

Augmented Obsession

Complete all the Augment Triumphs.
Description
Acquire the Beyond Light seal, Splintered, with the help of CarrySquad. Select all triumphs you need completed, and our expert team will help you take care of the rest.
Amazing Pro. You know you're in good hands with Debe
Did a good job, finished fast, and communicated beautifully.
Fast and excellent service
Amazing service, super fast!
How does the service work
Once you place your order, you will be redirected to your personal Service Dashboard and receive a notification link to your email
Your CarryAssistant chatbot will assign an available booster who suits best for your order within minutes, literally
Booster will join your Dashboard chat and from now on you are in safe hands
No waiting and unnecessary chatting with managers, unless you have any questions
When the order will be finished, you CarryAssistant will notify you immediately via your Dashboard and an email
If you choose Self-Play option, your booster will plan the service according to your time schedule
We don't use any programs or cheats during boosts. All services are done by hands
Requirements
If you have questions
Feel free to ask any questions in our chat. We are glad to help you, and our Squad will always find you the best service and the deadliest gun for your Guardian!