Destiny 2 - Where is Xur This Week?
Xur returns with a handful of new exotic gear and weapons.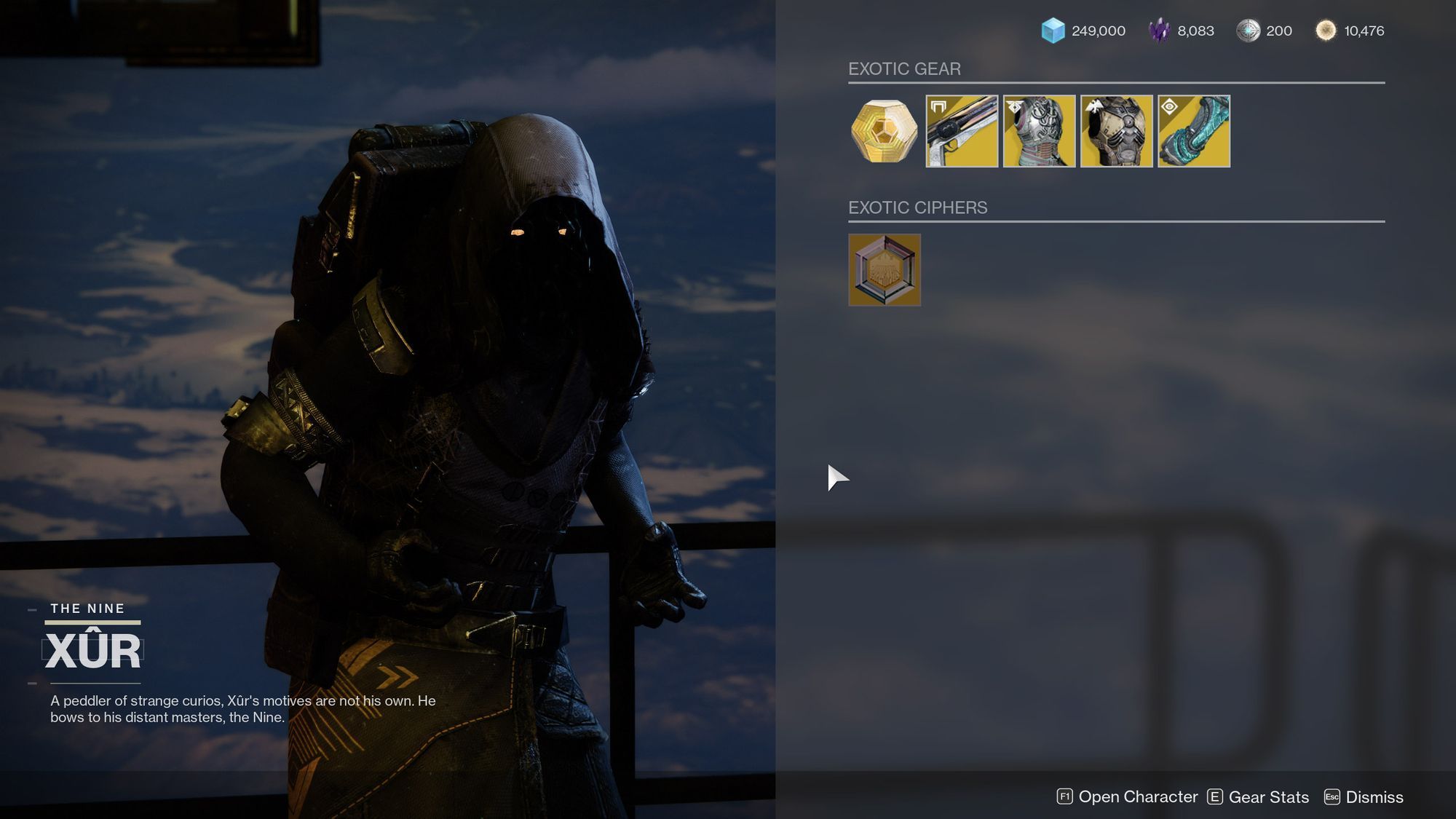 Happy Friday Guardians! As the Solstice of Heroes marches on and enters its 2nd week, Xur returns on his usual rotation to bring new exotic weapons and armors to your arsenal for a limited time.
In terms of new content, Destiny 2 seems to have hit a bit of a lull, which may come as a relief to some who need some time to catch up on their seasonal challenges. For those who like to stay on the grind, Solstice of Heroes is here to keep you busy, and if you're aiming for that special armor set, you'll want every tool at your disposal.
This week, Xur can be found at the Tower Hangar in a secluded corner where he overlooks the snowcapped mountains in the distance. In addition to the weekly quests offered by the exotic merchant, Xur returns with the classic exotic Class Armor and weapon offers.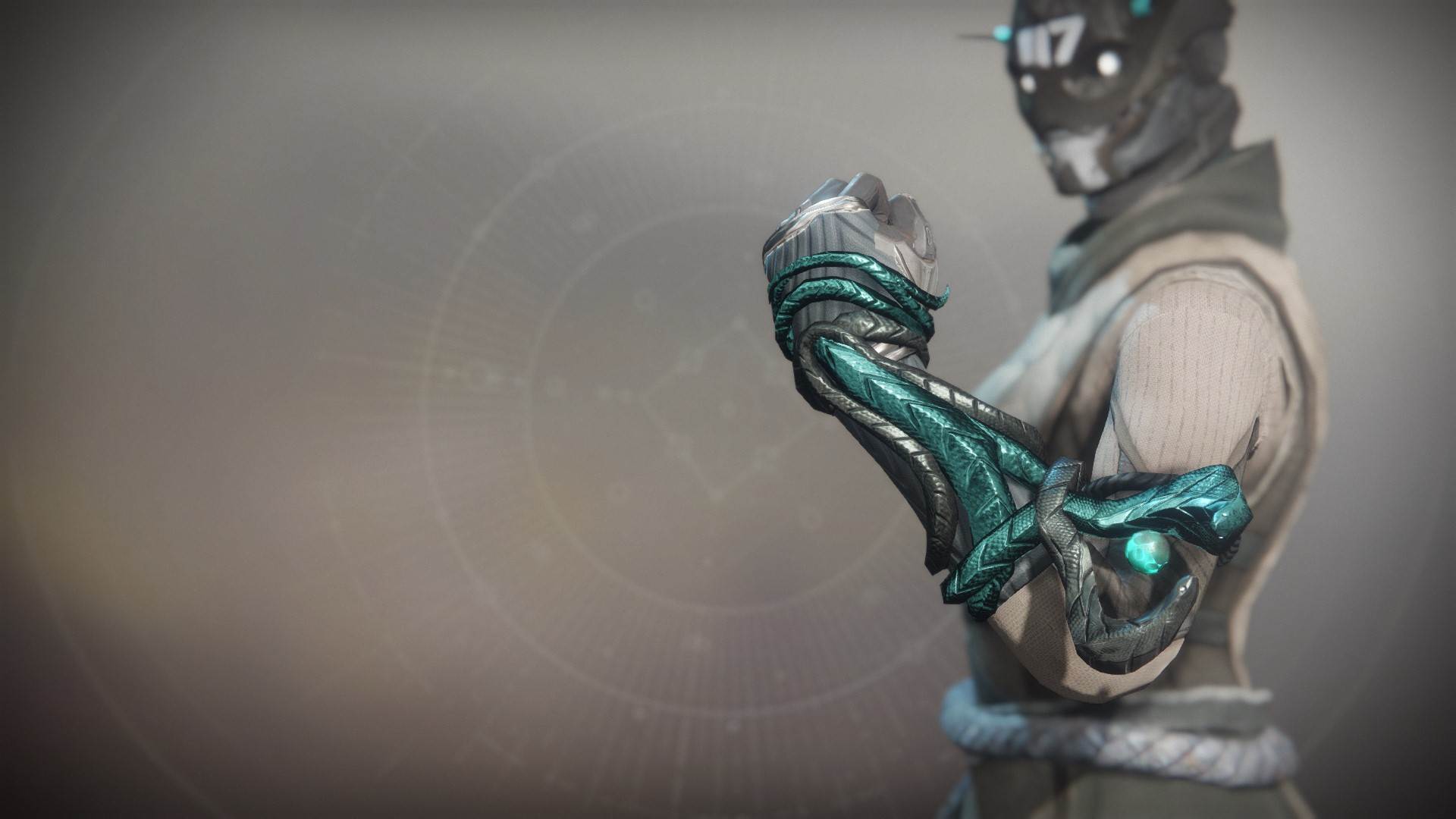 For Warlocks, they can acquire the Ophidian Aspect gauntlets. An item that doesn't rely on a specific subclass, the Ophidian Aspect gauntlets' perk Cobra Totemic enhances the wearer's combat abilities. While equipped, players will be able to reload and ready weapons quicker, a perk that also extends to the Warlock's melee ability.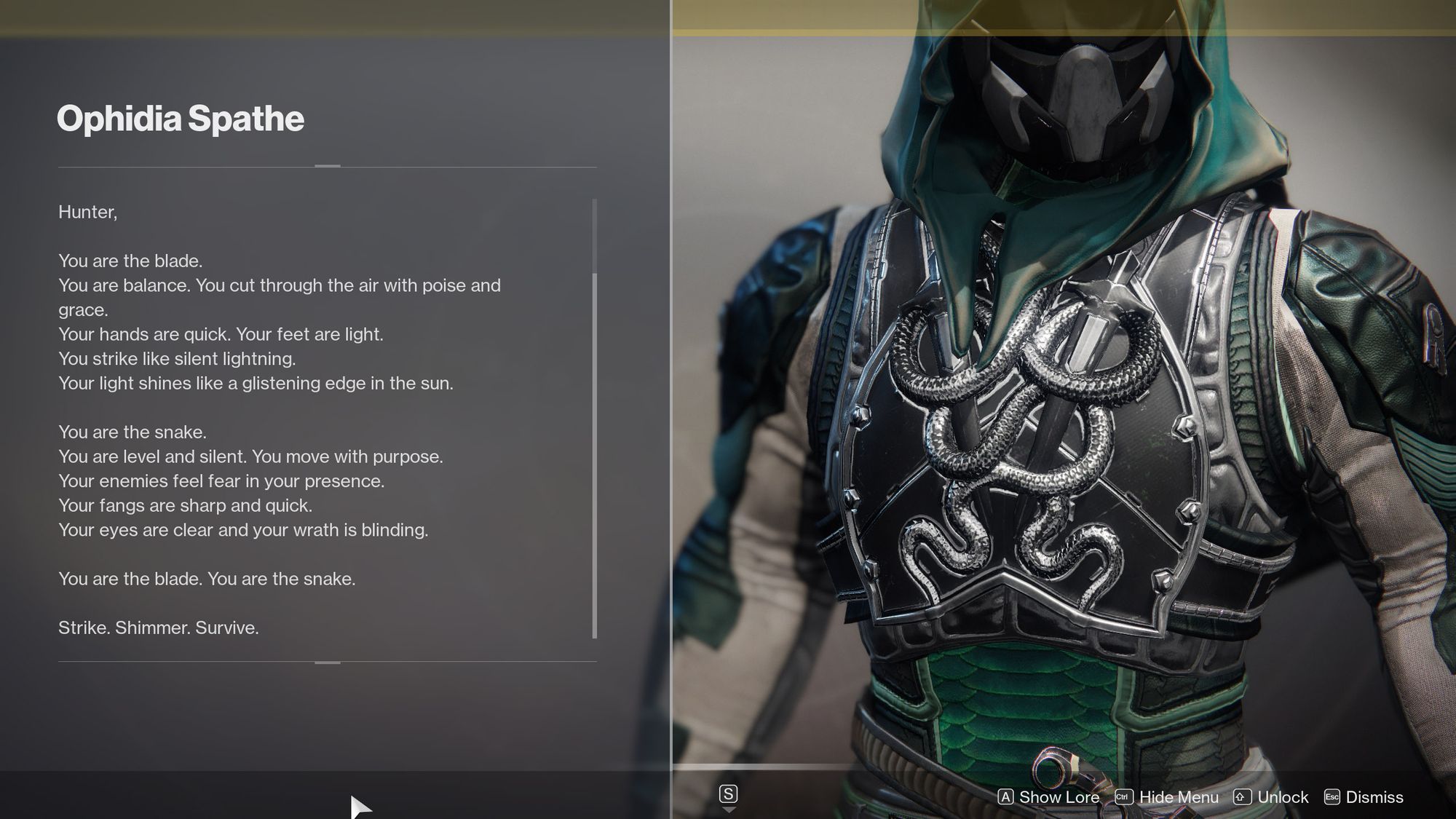 For the Hunters, Xur has brought back the Ophidia Spathe chest armor, which was last on sale a few months ago. Its Scissor Fingers perk allows Hunters a 2nd use of their Throwing Knife instead of just one. For those playing the Gunslinger subclass, you won't want to miss out on this piece of armor that essentially allows you to throw an unlimited number of knives when paired with Way of a Thousand Cuts and Gambler's Dodge.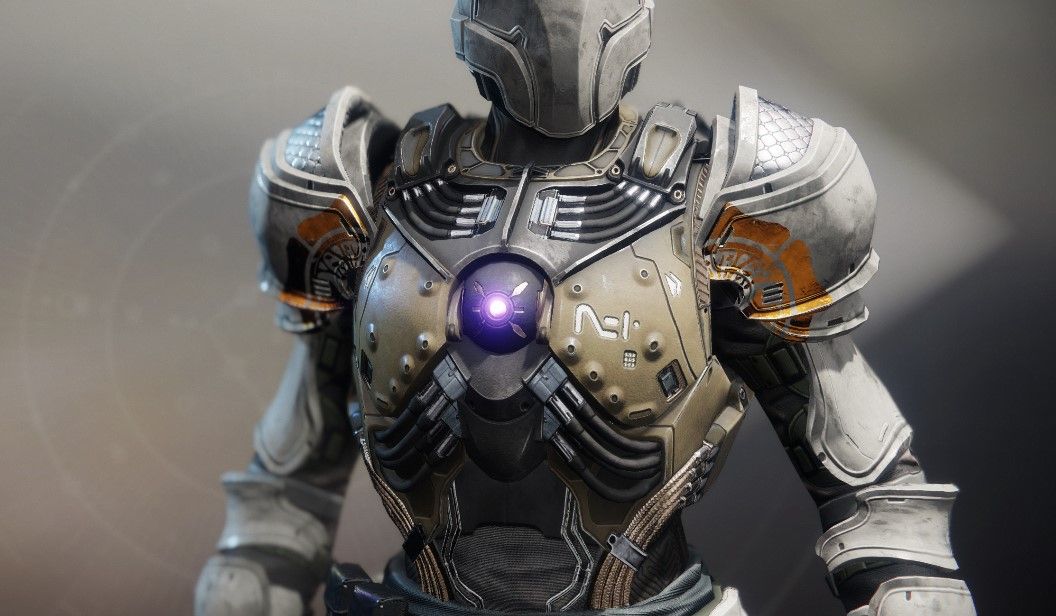 Titans will have an opportunity to grab the exotic Severance Enclosure chest armor, which comes with a devastatingly powerful perk. After using a subclass's final blow, Spheromatik Trigger activates to unleash a deadly explosion. If used correctly, this perk can be used to clear entire rooms of enemies.
As for weapons, Xur is bringing back the PvP staple hand cannon Sunshot. A gun that has been woefully underrated, this powerful hand cannon's Sunburn perk causes the gun to fire explosive rounds. In addition, after damaging an enemy with Sunshot, they'll be highlighted for a short time, making them easier to track. Sunburn isn't the weapon's only perk, and Sun Blast will cause enemies to explode and damage others nearby once killed.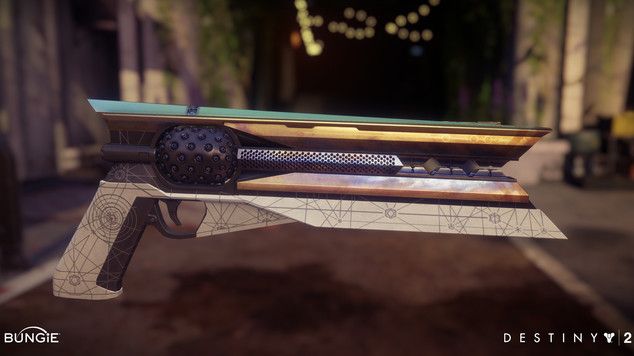 As the end of Season of the Splicer nears, you may be scrambling to finish all the seasonal challenges and triumphs to grab some limited time seals. With the launch of the next season and the much anticipated reveal for the Witch Queen expansion slated for August 24, there's a little over a month left to knock out these challenges. Don't want to stress it? Let the CarrySquad help you with some Destiny 2 boosting!