Overwatch: Invasion Brings New Features to All Platforms
Everything you need to know about Overwatch 2: Invasion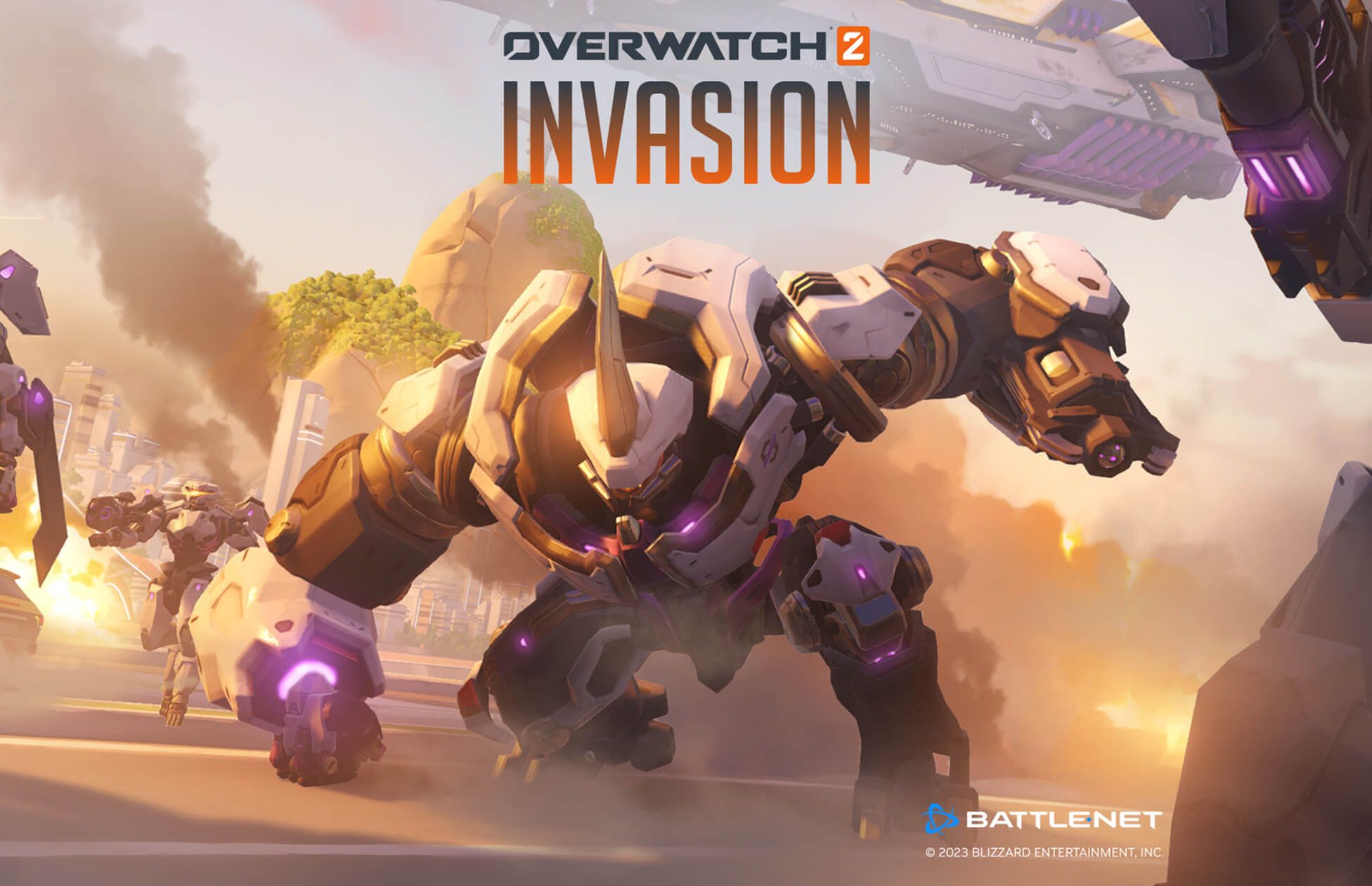 Overwatch 2's latest update is here! The long anticipated Invasion update brings new characters, new game modes, a story quest, and more. While we've previously discussed the new Hero Illari, these new game modes bring hours of content to players on all platforms, including the recently launched Steam version.
A feature that's been high anticipated and asked for by the community, Story missions have arrived with Invasion! These PvE events pit a team of 5 players against varying types of enemies, and take place on 3 different maps: Rio de Janeiro, Gothenburg, and Toronto. Taking place shortly after Winston's Recall short in which he places a call for heroes to band together, players will have the opportunity to see the inciting incident which brings our cast of heroes together. Face off against the rogue Omnic group, Null Sector, whose goal is to take over the world - starting with their invasion of Paris. While each mission takes approximately 45 minutes to complete, teamwork and communication will be paramount in ensuring your victory.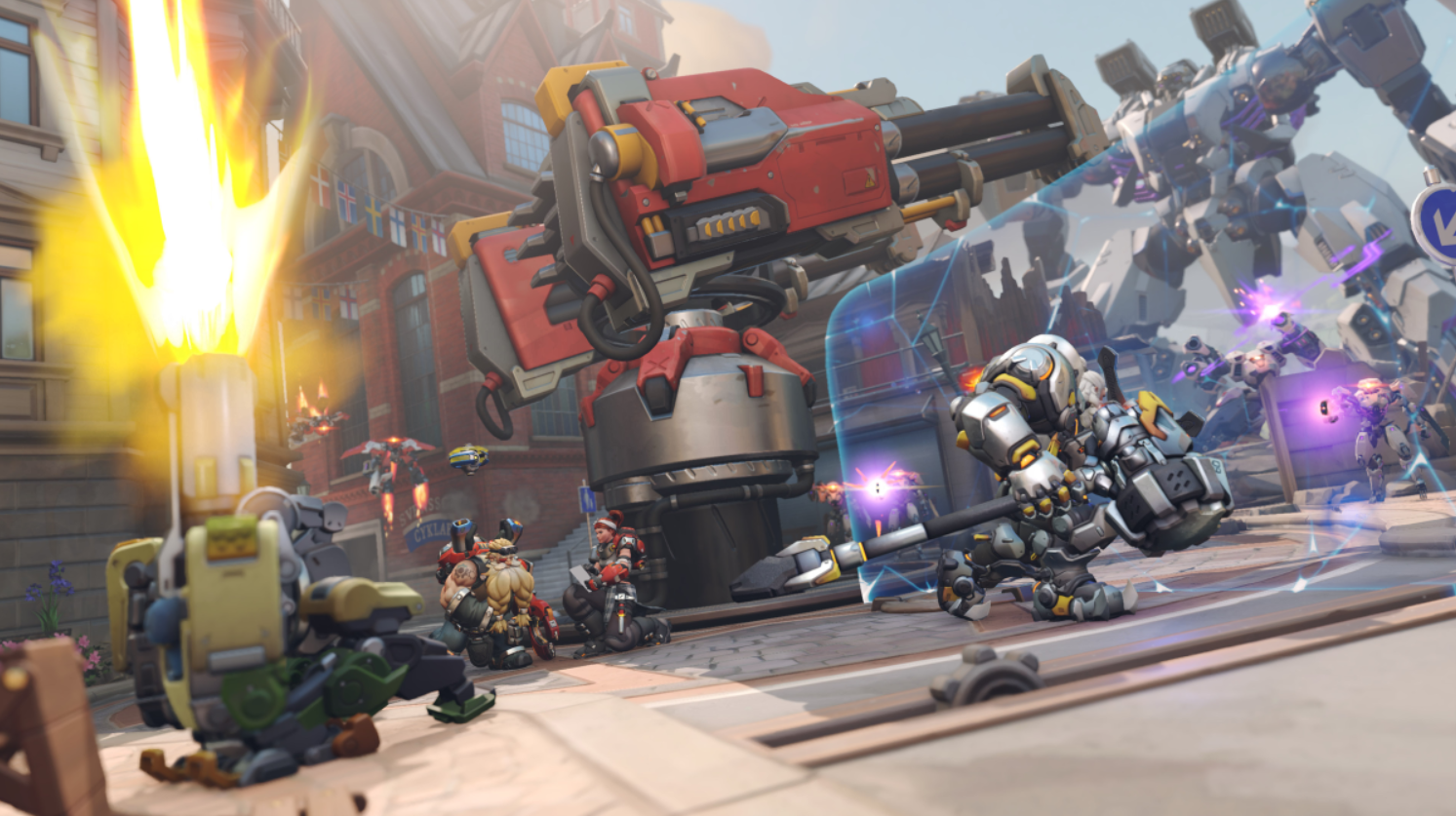 In addition to the new story missions, there's also a new Limited Time Event mode: King's Row - Underworld. This free to play co-op event sends players to King's Row, where you'll be tasked with preventing Null Sector from completing their nefarious goals. Their mission? Reactivate a Combat Bot that will aid in the escape of other Omnic bots and take over the Omnic Underworld. This mission is shaping up to be a difficult one as well, as the new support bot will aid the OR-14 Boss Attack Bot by healing it up during your fight. Time is short to take on this challenging mission, with the limited time event set to expire in just over 2 weeks on September 5th.
A new game mode has also been added to the regular rotations of Quick Play, and coming soon to the Competitive pool. Flashpoint will see 2 teams of 5 players competing to capture rotating points on the map called Flashpoints. While similar to Capture, Flashpoint will require players to play much more fast and loose. Whereas the capture time is 120 seconds in Capture, Flashpoint nearly halves that to 70 seconds, making for much quicker matches and more frequent rotations of the point. At this time, Flashpoint is only available in the Quickplay pool on the Suravasa and New Junk City maps, but after some balancing and time in the community's hands will be added to the Competitive pool later this season.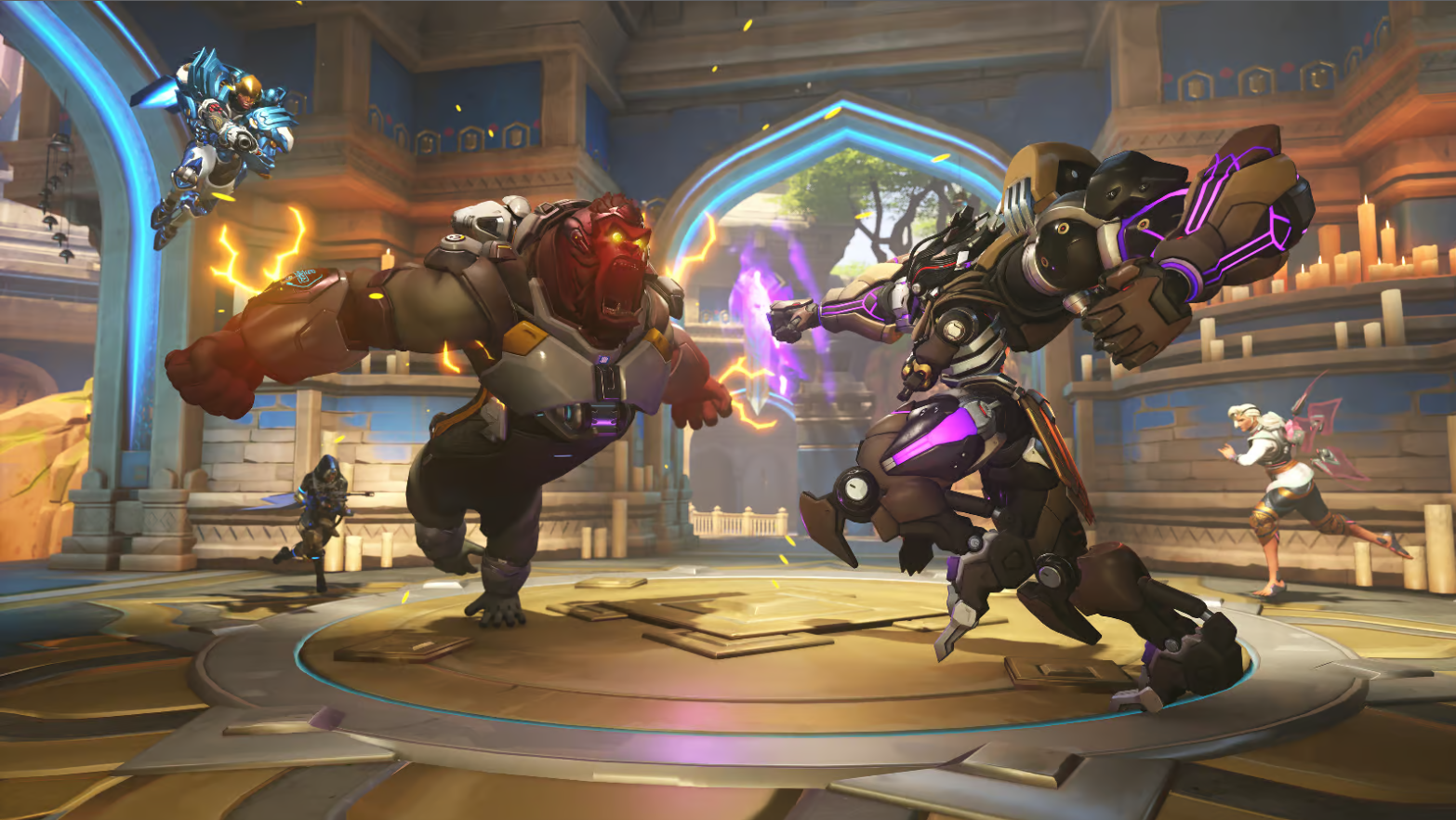 Finally, players will have a new way to warm up and practice with their favorite Heroes. Coming later this season, Hero Mastery Mode will provide specific missions for each Hero to allow players to test their mastery of the character. Accompanying the new mode is the Hero Progression tracker, a leveling system that measures how you play your chosen character in different categories such as damage done, healing done, and damage mitigated. Players will be able to track their progression through levels and place on Leaderboards for the Hero Mastery to see how their skills stack up against the competition. Do you have what it takes to make it to the top?