Apex Legends Season 10 Now Live!
Apex Legends Season 10 Emergence is now live, introducing new Legend Seer, Ranked Arenas, and the Rampage LMG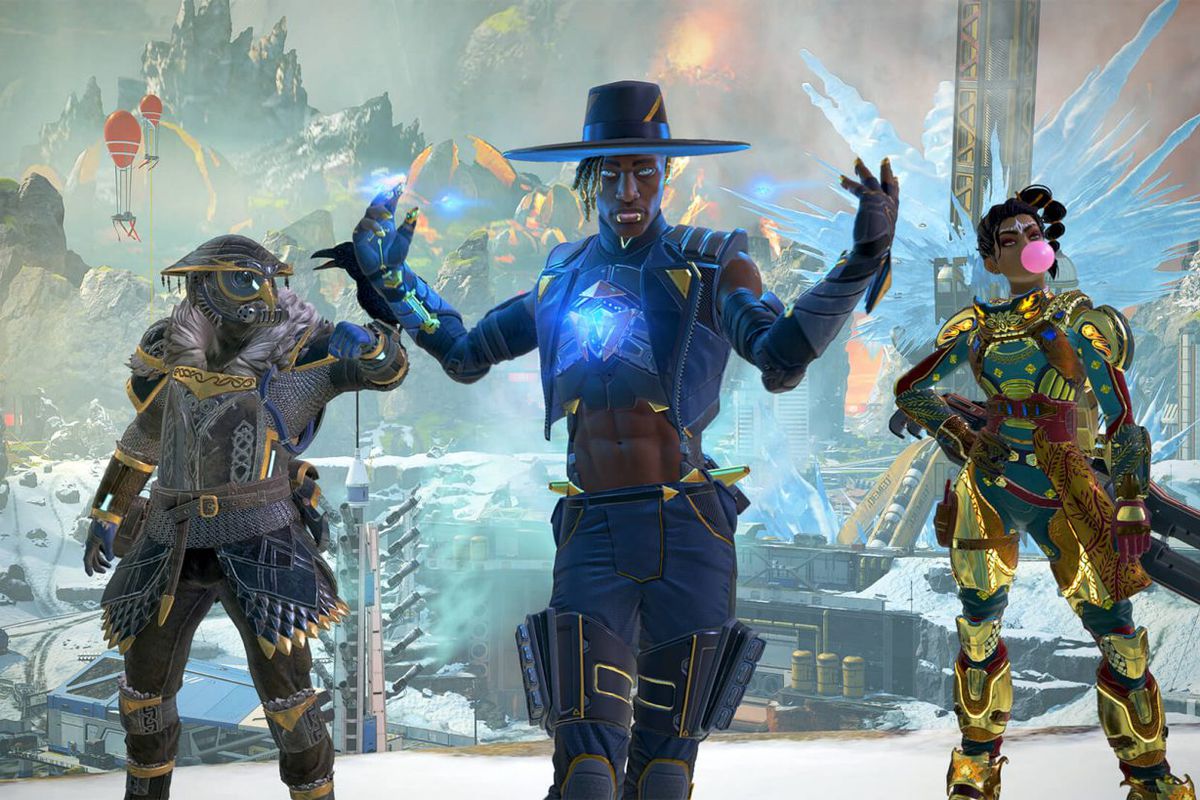 A long awaited update has come to Apex Legends as Emergence is now live! The new season brings new Legends, new weapons, and some surprising map changes. In addition, Apex Legend's new Battle Pass is live for Season 10, containing a bunch of new rewards for players to snag.
The new Legend Seer has been the star of Emergence, and now he's finally here. An Ambush Artist in the premium roster, Seer specializes in seeking out and revealing enemy locations. More details on his kit can be found here, though don't be surprised if it changes soon in favor of nerfs. The new weapon for Season 10 is the Rampage LMG, a heavy weapon better suited to long range that deals a hefty amount of damage. If equipped with a Thermite Grenade, players can increase its fire rate and potentially blow apart doors.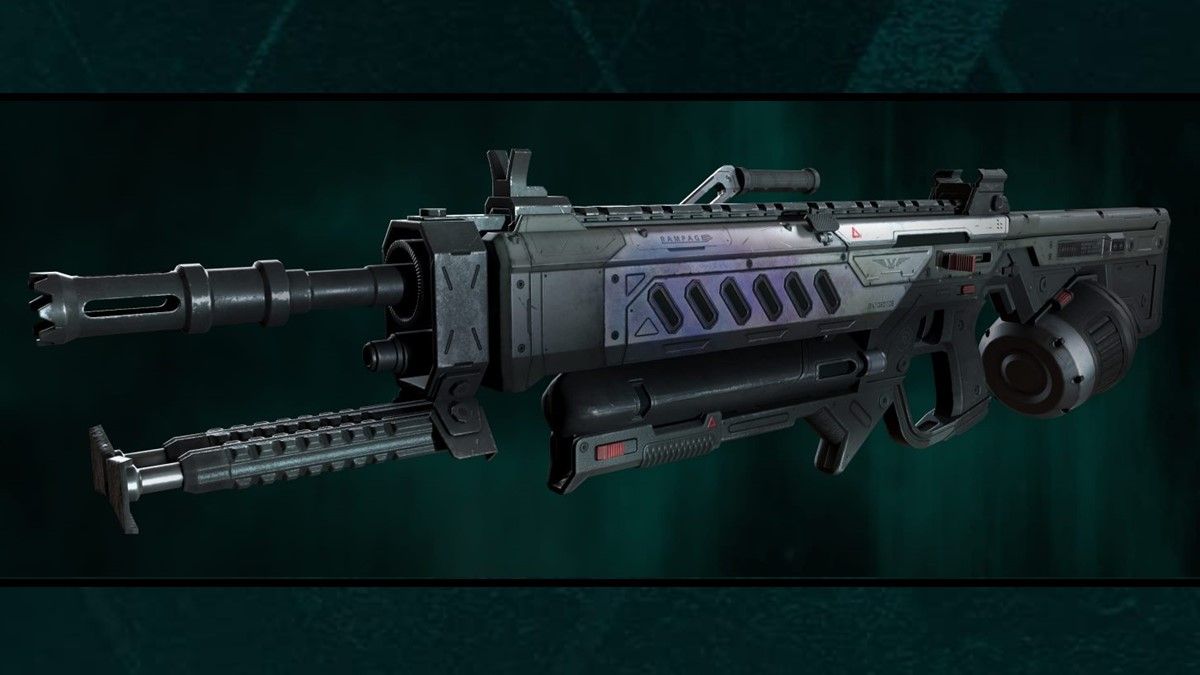 Season 10's Battle Pass includes a variety of rewards, and a Seer starter pack may also be on the horizon. In the Free Battle Pass, players can get 300 Apex Coins, a Season badge, a Music Pack, new Load Screens, Apex Packs, a new Bloodhound skin, new sets for Seer, Valkyrie, and Horizon and win trackers for all Legends. As part of the premium Battle Pass, players can obtain Rare sets for Legends Bloodhound, Gibraltar, and Lifeline.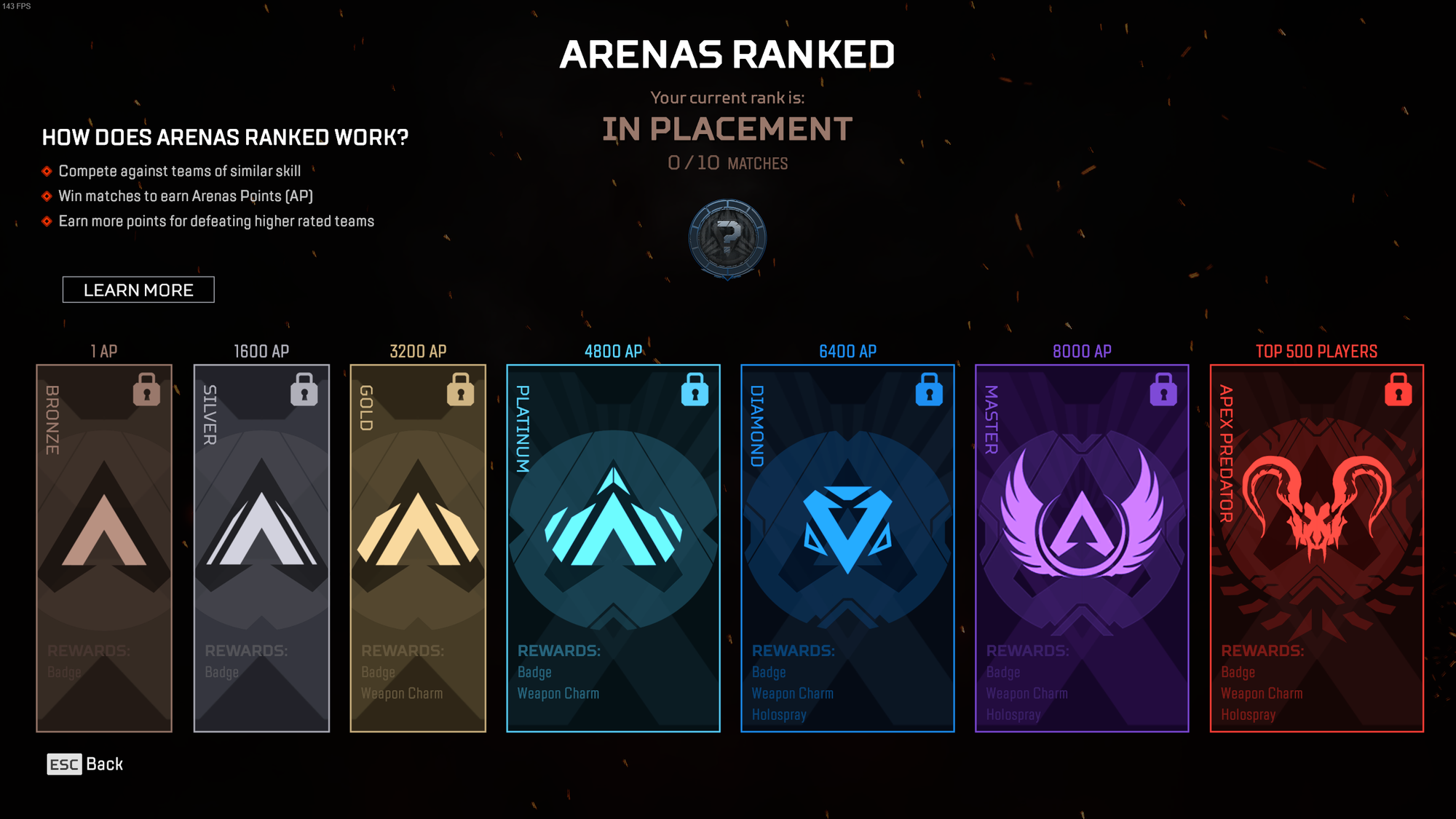 The Arenas Game mode that was introduced in Season 9 quickly became a fan favorite. Season 10 will see Arenas grow, as Emergence adds Ranked Arenas to Apex Legends. Skill in Ranked Arenas is measured by your visible skill rating (Bronze - Predator), as well as your matchmaking score. At the beginning, players will complete 10 Ranked Arena placement matches that determine your initial score. These matches will have no cost and won't award Arena Points. For this season, there will be no midseason reset for Arenas, so players can grind their level all the way to Season 11.