The First Hunt: Showdown Video Awards Have Begun
Everything you need to know about the Video Awards contest being held in Crytek's Hunt: Showdown.
No one truly believes the stories they've heard of the Bayou the first time they venture forth inside. They know something cursed, something wicked has buried its way deep into the heart of this place, of course. But, that alone isn't enough to prepare a soul for what horrors they can find during a warm Louisiana night. It's been many a soul who ignored the tales they were told, only to be mauled to death by a Hellhound or to have their blood filled with the poison of a Hive. It's clear that stories alone aren't enough to prepare a would-be hunter for what's waiting for them, they need to be shown what they're up against.
Hunt: Showdown is hosting its very first community video contest, and anybody can enter to try and earn some quite remarkable prizes. There are a total of 4 categories each dealing with a different type of video that contestants could submit, but all categories require that the video is 4 minutes or shorter, uploaded the video to Vimeo or preferably Youtube, and submitted on Facebook or Twitter along with the category hashtag and the hashtag '#HuntShowdownAwards'. Videos also must be in English or have no language component, and all assets such as fonts and music must be in the public domain, original pieces, or from Hunt: Showdown.
So what are these categories, and what prize can you win for them? The first category, Action, is fairly self-explanatory. Combat of all sorts would be eligible for this category, from PvP to banishing a bounty. The category hashtag is #HuntAction, and the prize is an Alienware gaming laptop with an English QWERTY keyboard. Four finalists are chosen from this category, all of which are eligible to win the category, as well as being entered to win the Community Choice award.
The second category is Trailer, which is for things like the team's own trailers, as well as guides and Hunter Showcases. The category hashtag is #HuntTrailer, and the prize is a 6800 XT GPU and Ryzen 7 5800X3D CPU bundle from AMD. Like Action, four finalists are chosen from this category.
The third category is Freestyle, and it's anything that doesn't fit in the first two categories, including animated pieces, music videos, live-action recreations, or anything else the mind can think of. The category hashtag is #HuntFreestyle, and the prize is an MSI  32-inch 175hz gaming monitor. Like the previous two, four finalists are chosen from this category.
The fourth category is At Least You Tried. This category isn't like the others, as it's more of a consolation category. No finalists are chosen from the category, as it's for all the people who don't have the editing skills or equipment needed to make a video for the other categories, but still want to make something for the contest. The hashtag is #HuntTried, and the prize is a Hunt: Showdown themed Hoodie and five DLCs of their choice.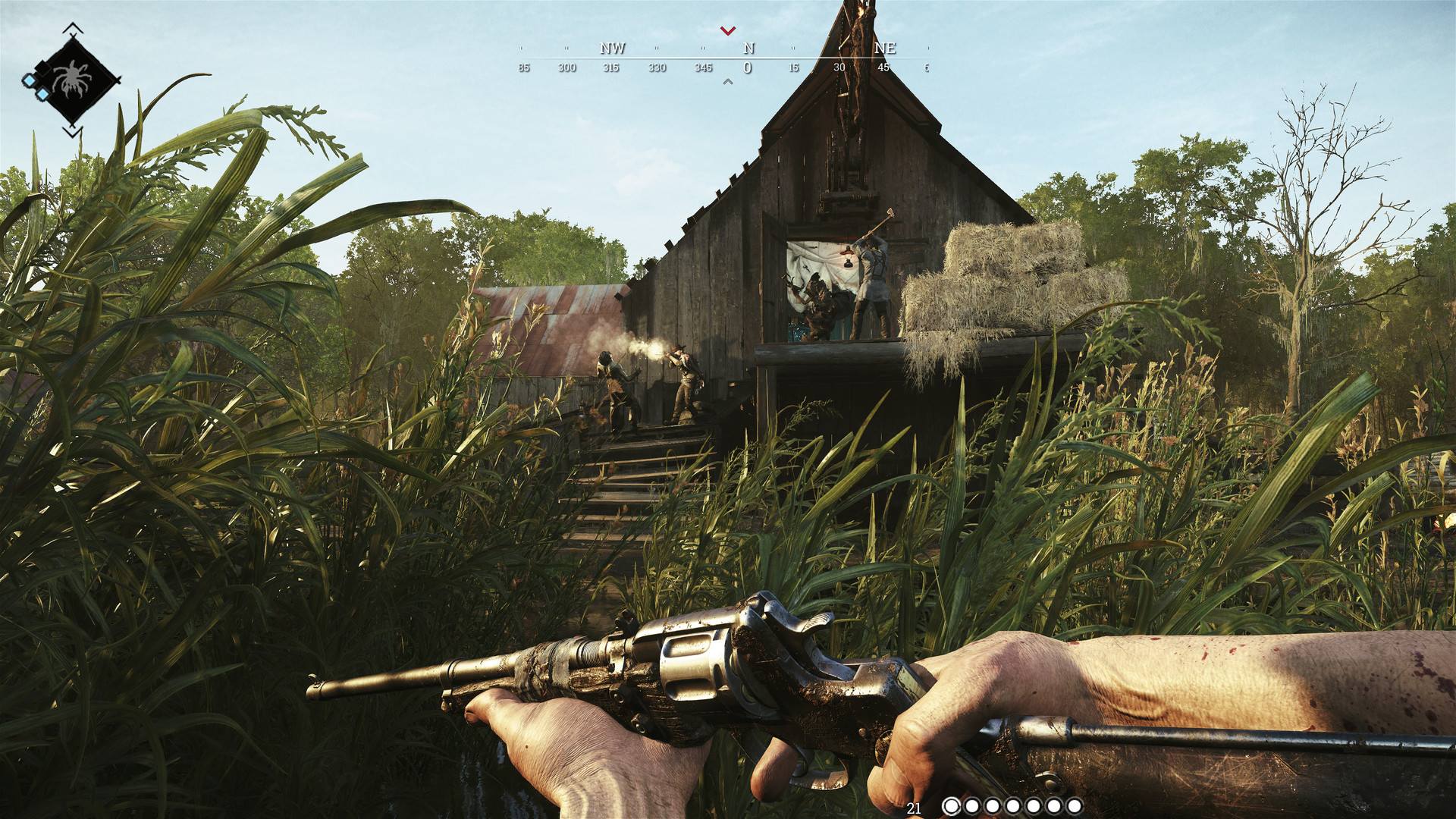 Last but certainly not least is the Community Choice award. The award can be won by any of the 12 finalists from the first three categories, and just for being nominated, all 12 are given two Hunt: Showdown DLCs, and two Hunt: Showdown shirts, one of which is a custom Video Awards t-shirt. But the winner walks away with the biggest prize of all, a custom NZXT PC in a Hunt: Showdown design. Submissions are due September 20th at 12 AM CEST, and the winners will be revealed during a Live Ceremony, currently scheduled for October 14th. Additional information is available on their website. Good luck in the Bayou hunters!