Ready Your Arsenal for Lightfall's New Exotic Weapons
Every new Exotic coming to Destiny 2's Lightfall Expansion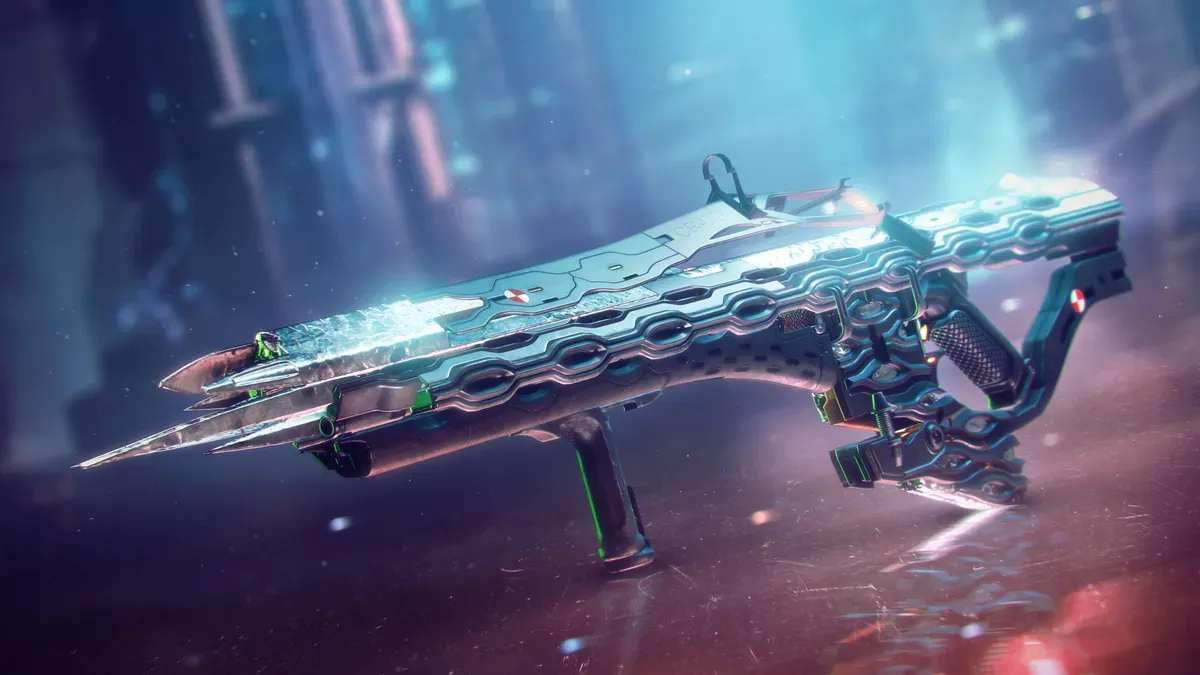 With Destiny 2's latest expansion, Lightfall, releasing at the end of this month, it's time for Guardians to begin their final preparations before arriving on Neomuna. But what exactly are we preparing for battle with? Well, Bungie has the answer, as they've revealed the new exotics that will be entering the game with Lightfall. There are 3 new exotic weapons and 3 new exotic armor pieces, along with an exotic catalyst for Quicksilver Storm, the exclusive exotic weapon earned by purchasing the Deluxe Edition of Lightfall.
The three new exotic weapons coming to Destiny 2 in Lightfall are the Final Warning, Deterministic Chaos, and Winterbite. Final Warning is a sidearm with 'charged tracking shots'. As shown in the trailer, these shots can very easily make 45-degree turns straight out of the barrel, and that might not even be their full capability. With the term 'charged' thrown into their description, and the shots themselves sharing the same color as the new Strand subclass, it seems like there may be some interesting synergy that Guardians can use to boost their effectiveness. Deterministic Chaos is a void machine gun with 'rhythmic debuffs', allowing Guardians to inflict a weakness debuff on every 4th shot. On every 16th shot, you'll make enemies volatile, leading to a very enticing crowd control option. Last but certainly not least is Winterbite, a Stasis Glaive that will allow Guardians to freeze enemies in their tracks with what the Bungie writers call frost orbs, but share a striking rememblance to snowballs.
On the defensive side, the three new exotic armor pieces are Abeyant Leap, Swarmers, and Cyrtararchne's Façade. Abeyant Leap is the Titan piece, a set of leg armor that causes additional lashes to form and restrain enemies when a Strand Titan creates a barricade. Swarmers, a leg armor set for Warlocks, is similarly Strand-focused, allowing them to throw 'threadlings' at enemies when tangles are destroyed. And for the Hunters, Cyrtararchne's Façade is a helmet that grants the 'woven mail' defensive buff after grappling, making it the perfect defense for repositioning in a verticle environment, as Neomuna promises to be.
While Lightfall certainly does not boast the same number of exotics as the Witch Queen, all of the exotics seem to be closely tied to the new subclass releasing in the expansion, showing Bungie's commitment to giving the fanbase an exciting new frontier, not just in the new world, but in what each guardian can accomplish with their new abilities. We'll see you all on Neomuna Guardians!