Strap In for the Apex Legend Neon Network Collection Event
Everything you need to know about Apex Legends Neon Network Collection Event.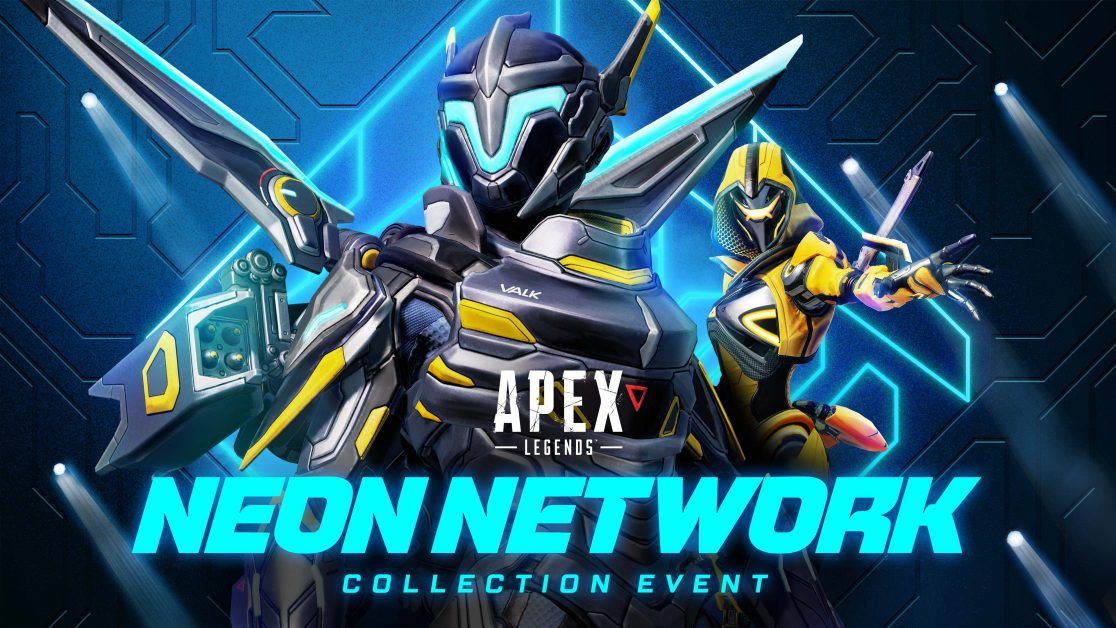 The time for a new Apex Legends Collection Event has arrived! Neon Network is here, bringing with it some highly anticipated goodies. From a new Mythic Prestige skin to a narrative game mode, this Collection Event is chock full of goodies for players to get their hands on.
First up on our radar is the new Mythic Prestige skin for Valkyrie: Apex Interceptor. This new skin, like previous prestige skins, will feature 3 stages of evolution. Apex Interceptor will also include a dive trail and unique finisher, which will be available for all Legends once you've completely upgraded it. After obtaining the skin, you'll need to deal some significant damage with Valkyrie to upgrade it, with Level 2 requiring 30,000 damage dealt and Level 3 requiring a whopping 100,000 damage dealt to opponents.
Valkyrie isn't the only one getting a new look with this event. A handful of other Legends will be receiving Legendary skins during the event as well, with Caustic, Vantage, Lifeline, Ash, Gibraltar, and Ballistic all slated for wardrobe upgrades. In addition, Flatline, Havoc, Sentinel, P2020, Volt,  and L-STAR will all receive matching Legendary weapon skins, so many of the gang can rock their new duds together.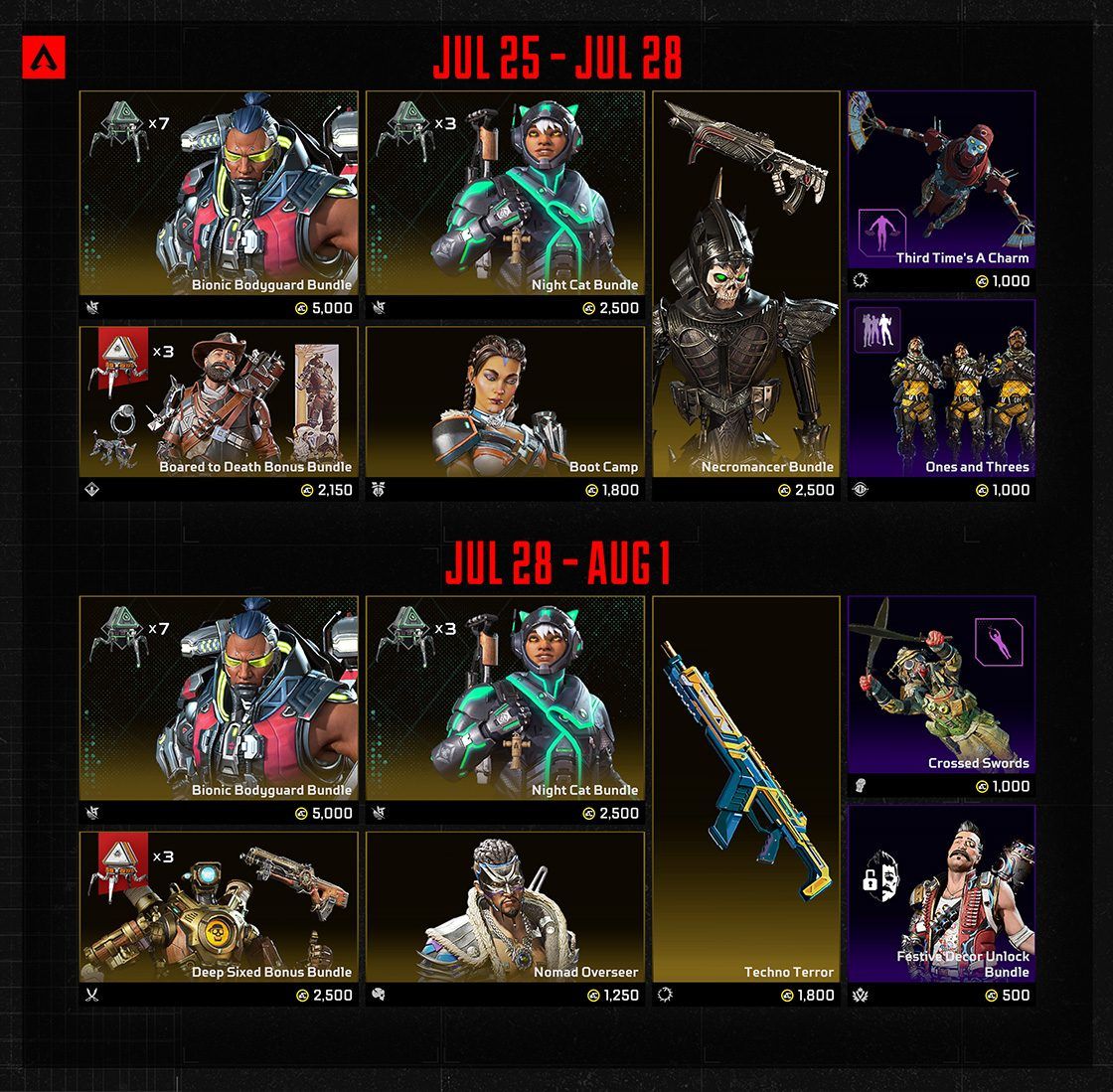 Neon Network isn't all about the cosmetics, though! This Collection event brings new items to the party as well. In unranked matches, players can use the new Node Tracker item to hack into the system. You heard that right, it's time to get your black hat out and locate the optimal connection location to hack into leads across the map. Hacking leads allows you to receive various loot and Compute Nodes, the exclusive event currency to be used in the event store. If you've got your eye on one of the snazzy new skins, you'd better get onto the field and start hacking!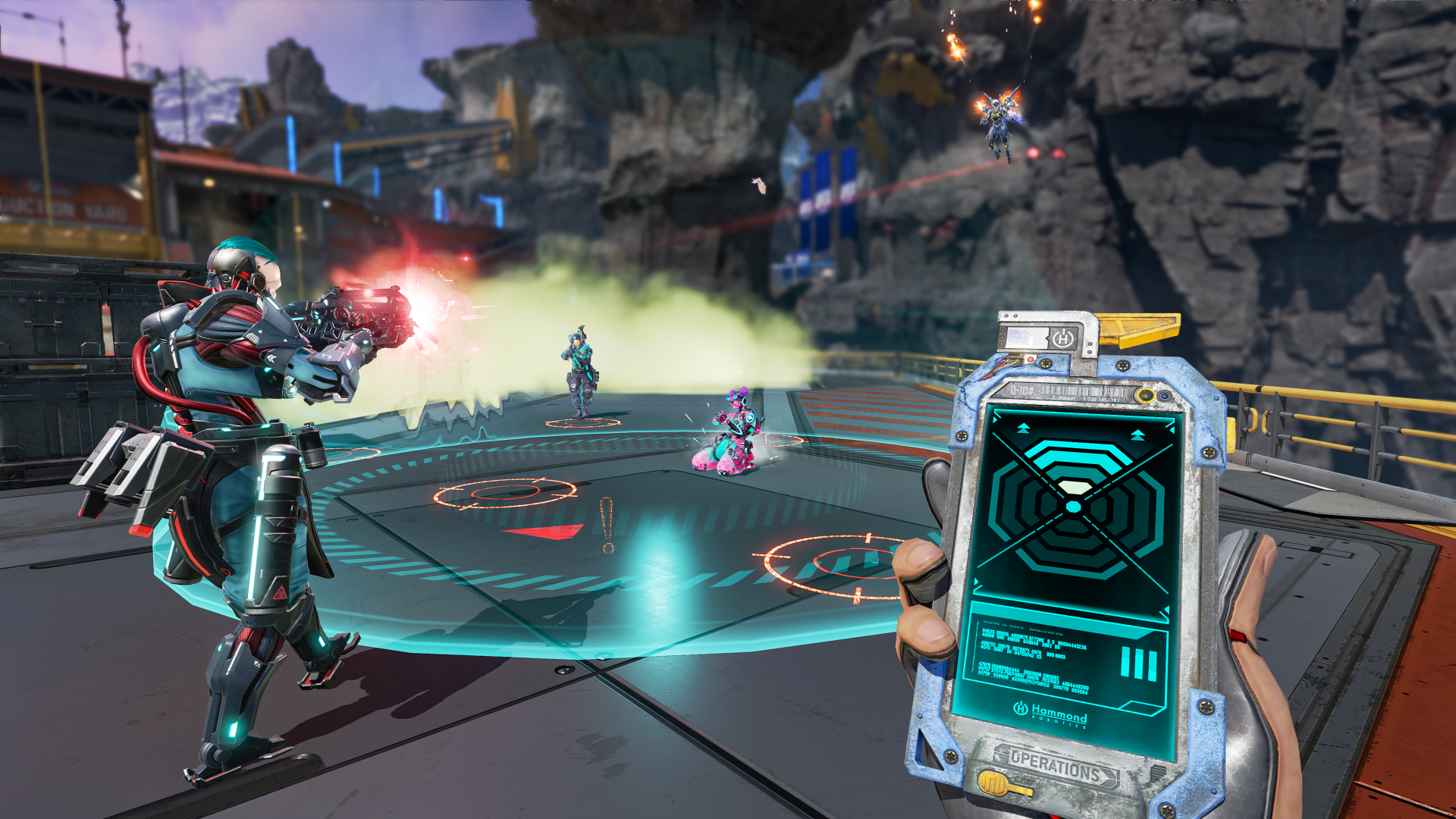 In a game notoriously packed with lore, it's no surprise that this new event also features a unique narrative event. In Kill Code: A Thief's Bane, you'll play as Loba as she infilatrates a nefarious facility with heinous ties to her childhood. Loba's translocation bracelet will guide you through the facility, but if you find yourself lost in the maze, be sure to call in CarrySquad! The new game mode follows up on the previous story advancements, so if you're a fan of the Lore in Apex Legends you won't want to miss this event!
Apex Legends Neon Network runs from July 25 to August 8, for a total of 2 weeks. The end of the event also happens to coincide with the end of Season 17, so players will want to make good use of their time before it runs out! Season 18 is just around the corner Legends!