Call of Duty Black Ops and Warzone Get Massive Content Update for Season 4 Launch
With Season 4 now live, Call of Duty Black Ops Cold War and Warzone are gaining an impressive amount of new content.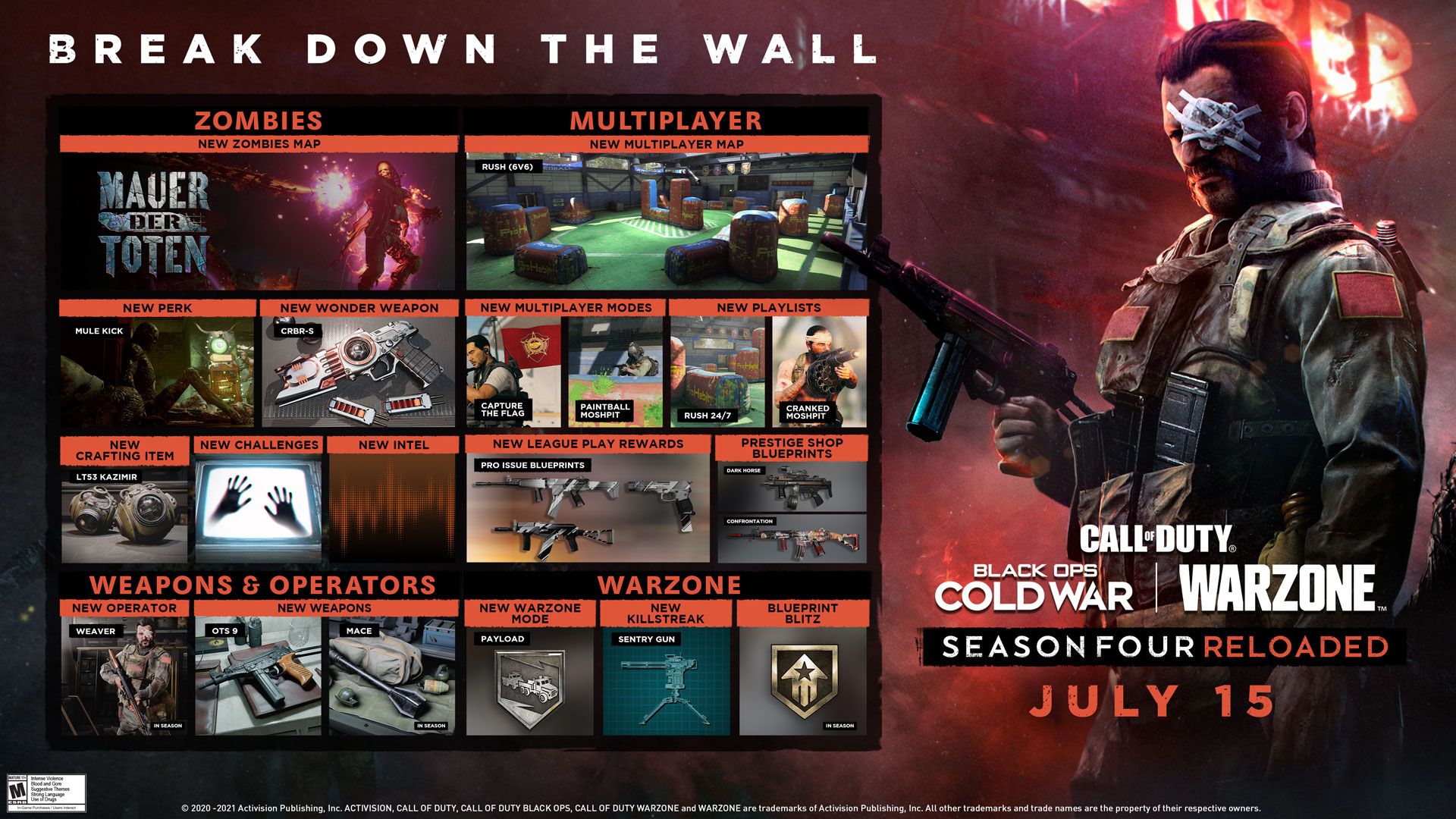 Season 4 of Call of Duty Black Ops Cold War and Warzone goes live today, and with it, an exciting amount of new content for players to dive into. Players can expect to see new weapons, game modes, and even a new zombies map.
The newest Zombies experience is titled Mauer Der Toten, and takes place after the events of Operation Excision. As you and your team fight for your freedom in the zombie infested streets of Berlin, you'll have some cool new gadgets and perks to aid in your battle. The first is a new robot companion known as Klaus, and once activated, will shoot zombies automatically. Ziplines will also be added, allowing for fast access across the map. In addition, a new "wonder weapon" and a variety of new secrets to unlock will be at your hands. A fan favorite perk is also returning - Mule Kick, which allows players to hold even more weapons.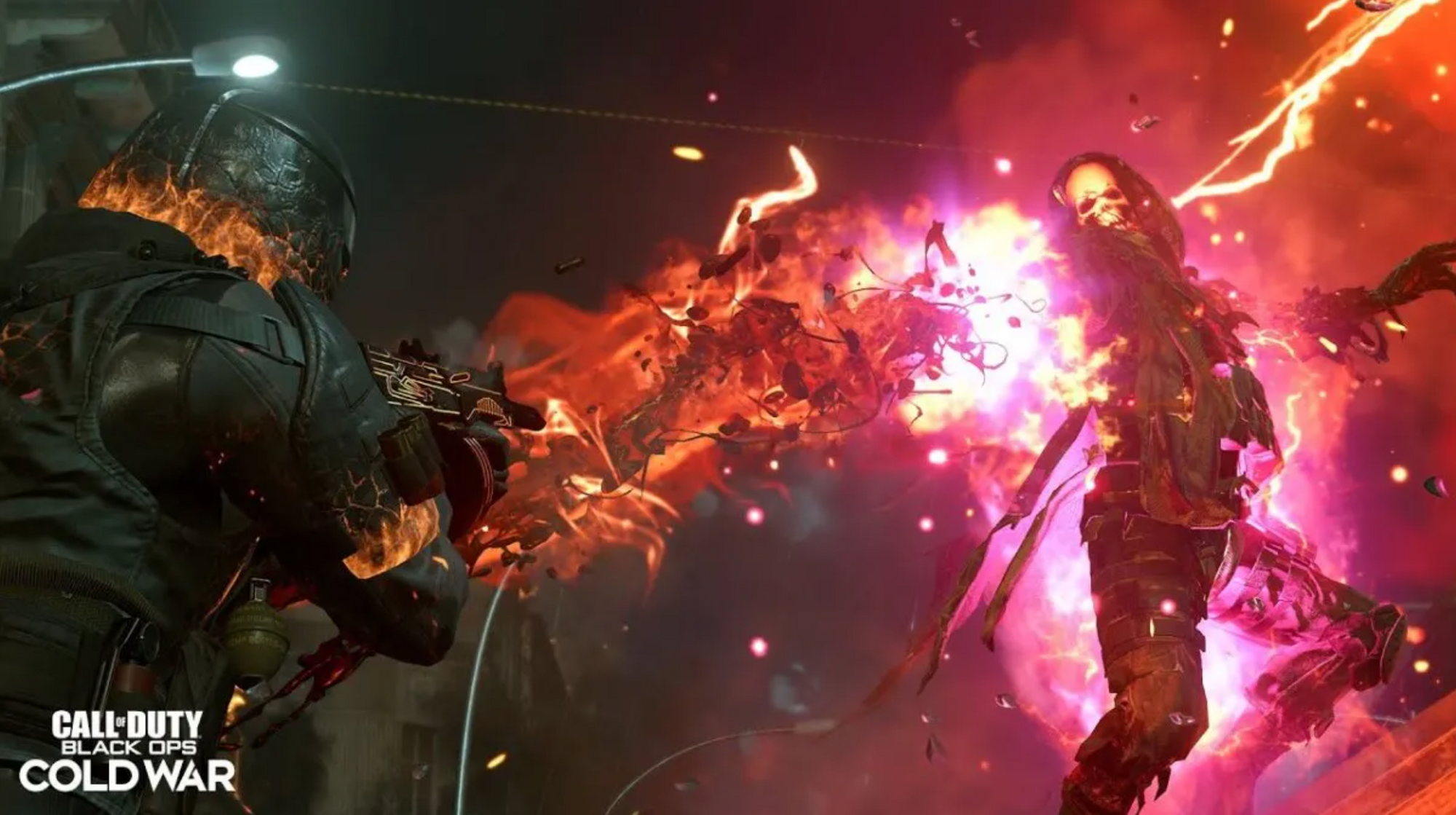 Call of Duty Black Ops Cold War's multiplayer game mode is also getting new and returning content, including the 6v6 paintball map from Black Ops 2 - Rush. Some future updates will include a new Paintball Moshpit mode, which will have its own paintball visual and sound effects to be applied to a variety of maps in the mode. Players of Cold War will also see the return of Capture the Flag, and the addition of a variety of new cosmetics that can be purchased in the shop.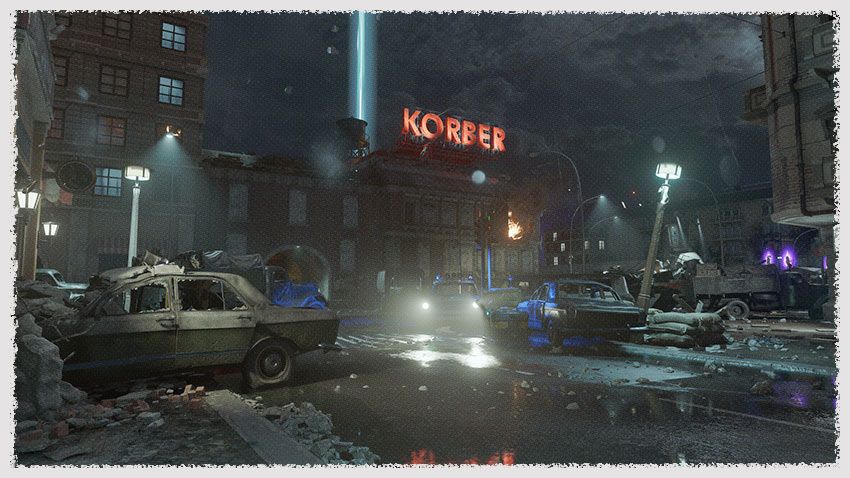 As for Call of Duty Warzone, a new objective mode called Payload is added to the game. This game mode tasks you with escorting a payload to a certain point on the map, or preventing the enemy team from moving it. While this may be familiar to Overwatch players, it's sure to add some interesting teamwork to the game.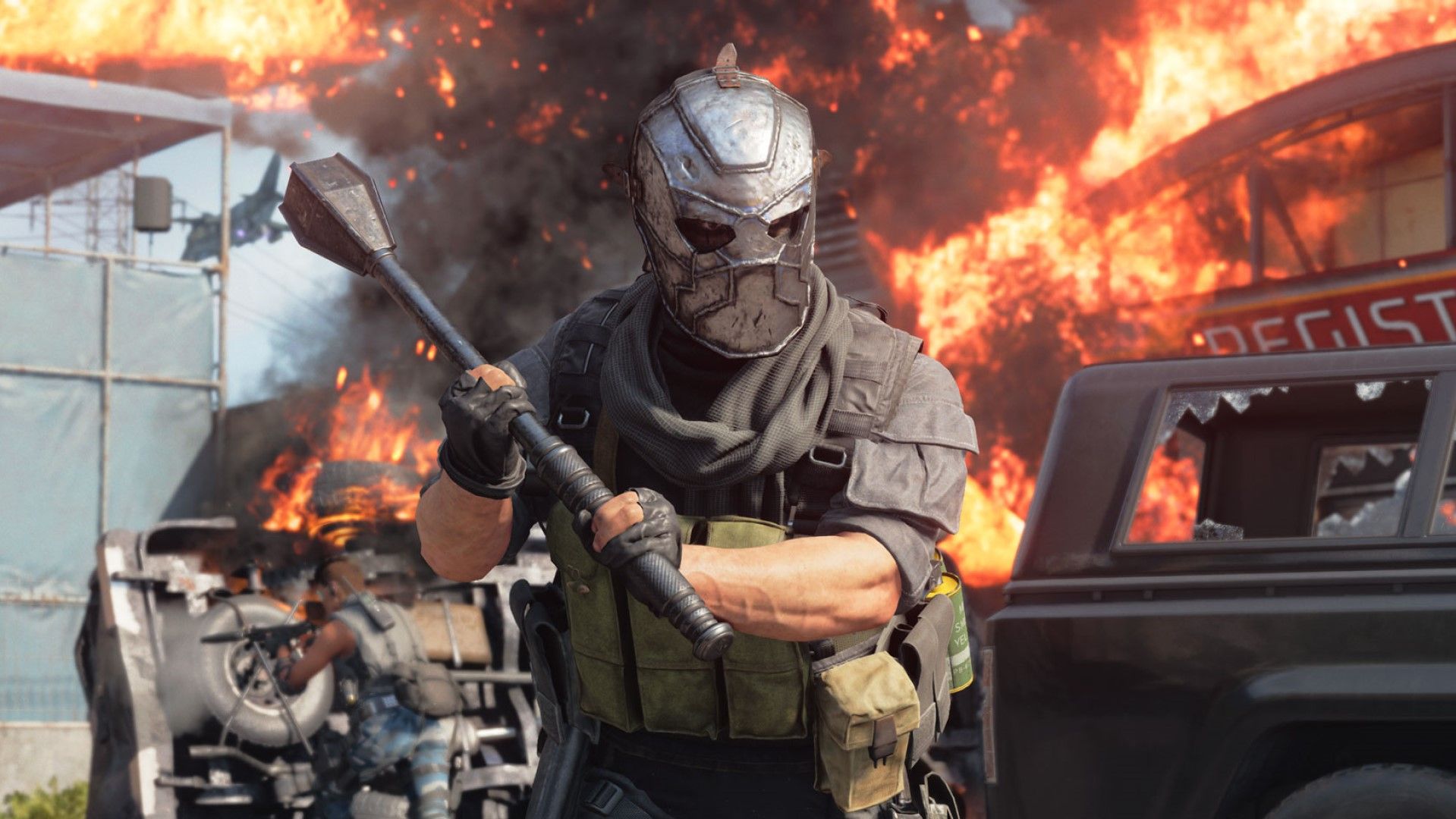 While these updates will provide a variety of new content for players, that's not all. As Season 4 progresses, you can expect to see some more new additions such as weapons (like a melee mace), new maps, and even a new Operator. With Season 4 now live, don't get stuck on your own - team up with the CarrySquad!