Apex Legends Reveals the Awakening Collection Event
Everything you need to know going into Apex Legend's latest event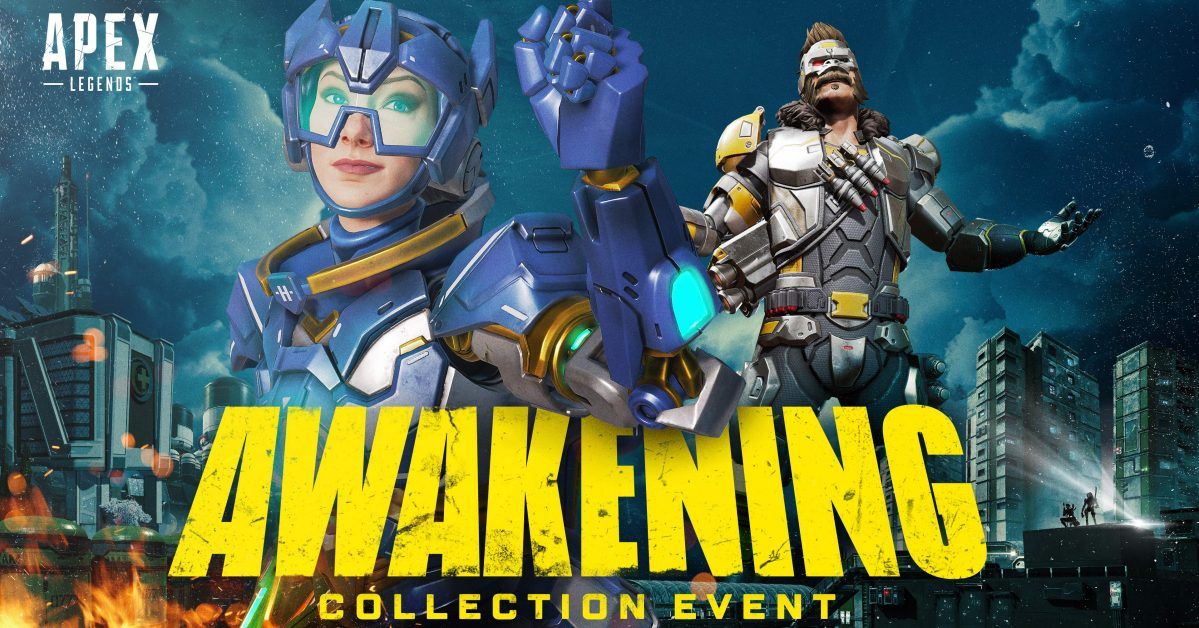 The time has come for another Apex Legends collection event! As always, the event comes with some updates and limited time changes to shake things up during the current season, and the Awakening Collection event is of particular note in that regard. There's quite a lot to go over, and the event trailer barely scratches the surface. The changes vary from an update to ground loot, some buffs to Lifeline, a return of the fan favorite Control mode, and of course, a ton of new skins.
After a little foreshadowing via Lifeline receiving a Story from the Outlands, Lifeline has taken over a small part of Olympus to act as her clinic, and gotten some buffs along with it. Lifeline's combat revive can now be cancelled by the legend being revived instead of Lifeline herself. The Healing drone now has an infinite heal pool and double the radius, although the duration remains unchanged.
Last but not least, her care package has also received an update, as the cooldown is now only three and a half minutes instead of five, and the blue beacon doesn't appear until after the care package lands, concealing your location for a little longer. Lifeline's new clinic has a few tricks up its sleeve as well. Not only is there a medbay that can heal any Legend as long as it has any remaining charges, as well as a back platform that can summon a once per game care package to help get your Legend back into the fight.
And of course, in addition to Lifeline's updates, Control mode is back in rotation, and now available on a new map. World's Edge has been added to Control's rotation, alongside Olympus and Storm Point. The Control World's Edge map will focus around the Lava Siphon POI, adding the danger of molten lava to the already perilous battlefield. Control is also getting some updates of its own, most of them focusing on presentation, potentially alluding to the mode becoming a more permanent fixture in the game. In addition to some Ad drones that will fly around the battle, the matchmaking has been improved, and more tabs have been added to the lobby to allow players to better understand ratings and the spawning system.
All of this barely scratches the surface of what will be available during the Awakening Collection event, starting June 21st. We haven't even gone over the 24 limited time cosmetics, or the return of the R-301 and Rampage to ground loot. With so much going on, it looks like the player base are in for a few intense weeks. We'll see you on the Lava Siphon Legends!